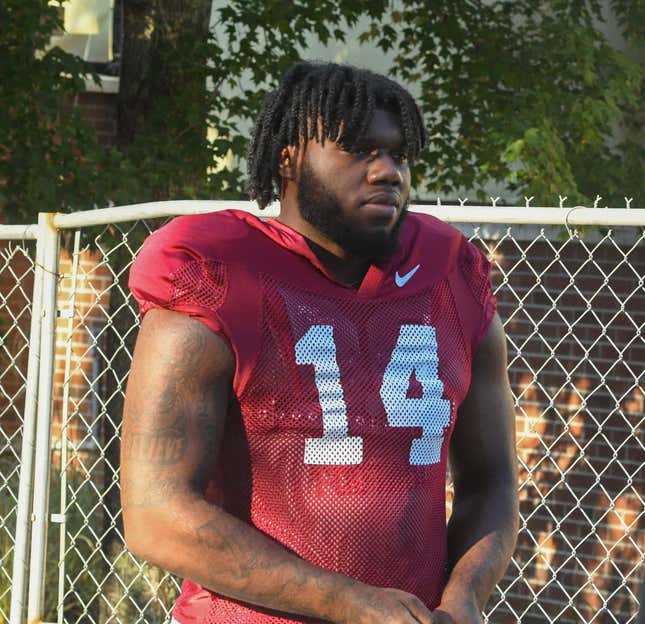 The NCAA denied a hardship waiver request that would have allowed Florida State defensive tackle Darrell Jackson Jr. to play this season, Seminoles head coach Mike Norvell announced Tuesday.
Is Texas or Florida State a bigger national title contender? | Agree to Disagree
Jackson first played for Maryland in 2021 before using a one-time transfer to move to Miami, where he had 27 tackles, three sacks and 4.5 tackles for loss in 11 games last season.
This past offseason, Jackson transferred to Florida State reportedly to be closer to his mother who has an undisclosed chronic illness. The Florida State campus in Tallahassee is about 20 minutes from where Jackson grew up in Havana, Fla.
Jackson shared his reaction to the news with the media after Tuesday's practice.
"It was hurtful because I know what I came home for," Jackson told reporters. "I came home for my mom so, to me, I'm just trying to get through it and be there for my mom. She's thinking it's her fault but it's not. So, just continue to be there for my mom and see how things play out."
Norvell also expressed concern for Jackson and about the decision.
"I'm extremely disappointed in it," Norvell said. "For that young man, and just the journey and the reason, the reason why he's here. Just sad that he's gonna miss games."
Jackson had been expected to play a major role for the Seminoles, who have put together a strong defensive line.
"Obviously there's still processes that we're looking through (to allow Jackson to play," Norvell said.
"The thing that's been incredible about it ... just watching Darrell work and the very next day after we told him he had his best practice since he's been here," Norvell said. "Like I told him I think he's got an incredible future. We're going to continue to go through the process of whatever is ahead but if he's not able to play in games this fall, we're still gonna push to develop and do everything that we can to put him in the best positions to be one of the best defensive linemen in the country."
Jackson echoed the sentiment of continuing the work, saying, "It's a team. I gotta make the team better, everything's about the team. I'm just doing whatever I can to help the team out."
—Field Level Media