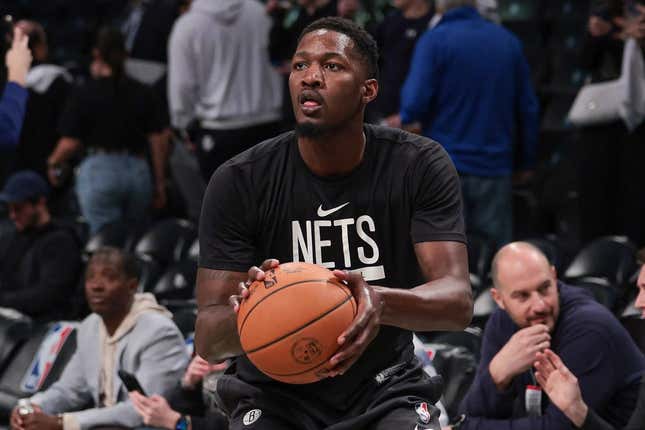 Brooklyn Nets forward Dorian Finney-Smith underwent successful surgery on Wednesday to correct a contracture of the right fifth finger
'Soccer fandom is full of gatekeepers' says Ted Lasso actor Brendan Hunt
Dr. Michelle Carlson, whose area of expertise is the hand and upper extremities, performed the procedure at the Hospital for Special Surgery in New York. Finney-Smith is expected to be able to take part in offseason workouts in full in about six weeks.
Finney-Smith, 29, started this past season with the Mavericks before getting shipped to Brooklyn in a Feb. 6 deal that sent Kyrie Irving and Markieff Morris to Dallas. The Mavericks also included Spencer Dinwiddie, a 2027 second-round pick and 2029 first- and second-round picks in the deal, with the 2029 first-rounder being unprotected.
In 26 games (all starts) with the Nets this season, Finney-Smith averaged 7.2 points, 4.9 rebounds and 1.6 assists while shooting 35.1 percent from the field. Adding in his 40 games (all starts) with Dallas, Finney-Smith posted averages of 8.3 points, 4.8 rebounds and 1.5 assists per game
Finney-Smith just completed his seventh NBA season. He spent the first six-plus with the Mavericks and has averaged 8.2 points, 4.6 rebounds and 1.4 assists in 460 career games (348 starts).
--Field Level Media