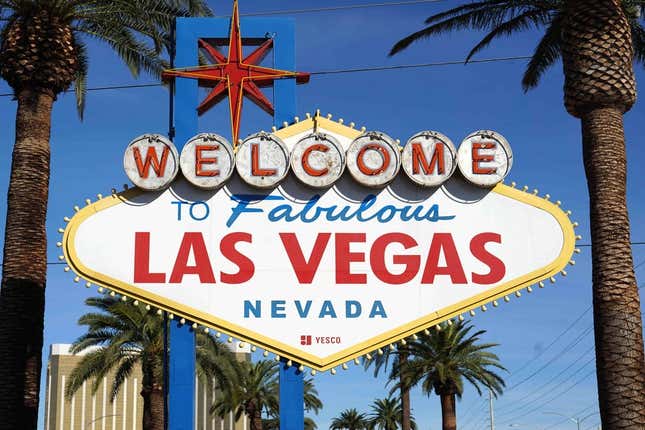 The Oakland Athletics' proposed move to Las Vegas is all but assured after Nevada Gov. Joe Lombardo signed a bill on Thursday that earmarks public funds to go toward construction of a new stadium complex
How running an NFL team is like running a restaurant | Chef Emeril Lagasse
The state will kick in $380 million toward the Athletics' proposed $1.5 billion stadium to be built on the site of the Tropicana Casino on the Las Vegas strip
"I'm excited to officially sign SB1 this afternoon," the governor said. "This is an incredible opportunity to bring the A's to Nevada, and this legislation reflects months of negotiations between the team, the state, the county, and the league. Las Vegas' position as a global sports destination is only growing, and Major League Baseball is another tremendous asset for the city."
The A's issued a statement that read, "Today is a significant step forward in securing a new home for the Athletics. We thank Nevada Governor Lombardo, Legislative leaders, and Clark County Commissioners and staff for their hard work, support, and partnership. We will now begin the process with MLB to apply for relocation to Las Vegas
"We are excited about Southern Nevada's dynamic and vibrant professional sports scene, and we look forward to becoming a valued community member through jobs, economic development, and the quality of life and civic pride of a Major League Baseball team."
The A's still need approval from Major League Baseball to relocate, but commissioner Rob Manfred has publicly backed the Las Vegas plan.
Manfred said on Thursday, "I feel sorry for the fans in Oakland. I do not like this outcome. I understand why they feel the way they do. I think the real question is what is it that Oakland was prepared to do?
"There is no Oakland offer. They never got to the point where they had a plan to build a stadium at any site. It's not just (team owner) John Fisher. ... The community has to provide support, and at some point you come to the realization that it's just not going to happen."
A spokesperson for Oakland Mayor Sheng Thao, talking with ESPN, refuted Manfred contention.
"There was a very concrete proposal under discussion and Oakland had gone above and beyond to clear hurdles, including securing funding for infrastructure, providing an environmental review and working with other agencies to finalize proposals," the spokesperson said.
"The reality is the A's ownership had insisted on a multibillion-dollar, 55-acre project that included a ballpark, residential, commercial and retail space. In Las Vegas, for whatever reason, they seem satisfied with a 9-acre leased ballpark on leased land. If they had proposed a similar project in Oakland, we feel confident a new ballpark would already be under construction."
The A's are on the verge of settling in their fourth city. They played in Philadelphia from 1901-54, then in Kansas City from 1955-67 before landing in Oakland for the 1968 season.
--Field Level Media