Redskinsfacts.com, which just launched this month, doesn't hide its position on the team's controversial name. It features a revisionist history of the word and the team's appropriation of it, interviews with former players and Native Americans who support its usage, and invites fans to lend their support.
So who's behind it? The site calls itself "a growing online community of passionate Washington Redskins fans and others who support the team's use of its name and logo."
Those "others?" Though a team spokesman refused to answer straight out, Slate's investigation revealed a likely and cynical backer, the favored PR firm of any company that's in serious fucking trouble.
"The alumni and the Redskins have a long history of supporting each other and this education effort is no different," Tony Wyllie explained via email. "So where it is appropriate for the alumni to pay for expenses then they will and when it is appropriate for the Redskins then the organization will. Since it is so early in the education effort there is no easy breakdown available."

While that statement is not dripping with clarity, we do know that Washington owner Daniel Snyder has in the past enlisted mouthpiece-for-hire Lanny Davis to stump for the team's nickname. This new, probably-not-grass-roots website also appears to be part of a PR operation. This one bears the fingerprints of Burson-Marsteller, a communications firm best known for its crisis management services. Burson-Marsteller has done PR work for, among many others, the manufacturer of the Three Mile Island plant, Johnson & Johnson (in the wake of early-1980s Tylenol poisonings), and military contractor Blackwater USA. The firm's crisis management page also notes "The Lady Gaga Concert Debacle" as a representative case study.
Domain-sleuthing and probing into the site's source code points to Burston-Marsteller, as do the early followers of the RedskinsFacts Twitter account—all B-M employees, according to Dan Steinberg, who then noticed that they promptly unfollowed the account after he spoke to them.
The team appears to have dropped any pretense of the site being independent. It's now part of backdrop for press conferences at training camp.
G/O Media may get a commission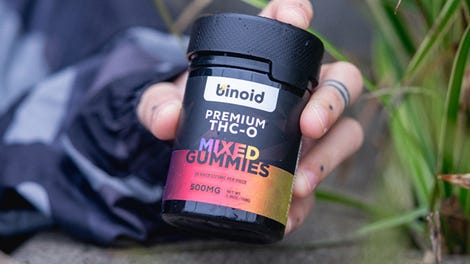 25% Off + Free Shipping
Binoid THC-O Gummies
Who's Behind the New Washington Football Team Website? [Slate]