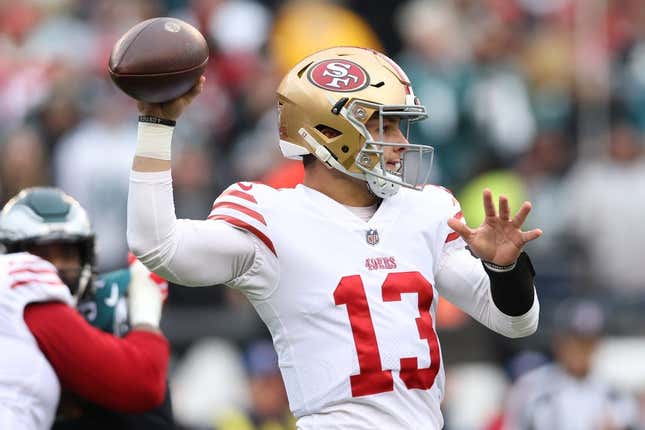 NFL owners on Monday approved a bylaw that will allow teams to carry a third quarterback on gamedays as their 47th player on the active roster.
How running an NFL team is like running a restaurant | Chef Emeril Lagasse
The rule change permits each club to designate an emergency QB who can be activated from its inactive list if the two QBs on the active list are injured or disqualified and unable to continue playing.
The amendment was submitted by the competition committee in the interest of the integrity of the game.
Teams cannot insert QB3 into the game just because their first two aren't playing well.
If one of the two injured QBs are determined by the team medical staff to be fit enough to return to the game, the third quarterback must depart and can't enter the game again unless injury once again would necessitate a return.
The San Francisco 49ers were forced to insert an injured Brock Purdy back into last season's NFC Championship Game when Josh Johnson was forced from the contest with a concussion. Purdy wasn't able to throw the ball more than 5 yards downfield due to his elbow injury. The scenario will now be eliminated moving forward.
--Field Level Media