You're a football player. You get hurt—dinged up, or seriously injured. Either on the sideline or back in the locker room, the team doctor comes over to treat you. What's his motivation? To do the best thing for your long-term health? Or to get you back in the game as quickly as possible?
The players seem of a mind about this. An NFLPA study, the results of which were obtained by the Washington Post, finds that the vast majority of players have serious doubts about the care they're provided.
The NFLPA asked its players to gauge on a one to five scale how much they trust their team's medical staff. Seventy-eight percent of respondents said five, meaning they're not satisfied at all. An additional 15 percent said four, and just three percent responded to the question with a one or a two.

"The most troubling aspect of the survey for me is that lack of belief that the doctors are treating them for their players own health, safety and wellness reasons," DeMaurice Smith said.
Exhibit A is obviously Robert Griffin III, who injured himself in the first quarter of Washington's wild card loss, then re-entered the game. Perhaps with the blessing of Dr. James Andrews, perhaps not—no one's willing to give a straight answer. He re-injured the knee in the fourth, and ripped up his already weakened knee ligaments. Would a completely independent doctor, one not paid by Griffin's employers, have kept him out of the game, and would it have saved Griffin from requiring such extensive surgery? Excellent questions.
The entanglements get worse. According to Slate, 23 NFL teams have "official health care providers." This is, essentially, a marketing arrangement. A doctor or clinic or hospital pays a team for the right to exclusively provide medical care, and in return can advertise its connection to the team.
Then-Atlanta Falcons team doctor Andrew Bishop told the New York Times in 2004 that he would resign if the team entered a hospital sponsorship deal: "It compromises you as a physician. The perception is that if this individual was so eager to do this he's willing to pay to do it, then he's going to do whatever management wants to keep the job he paid for."
G/O Media may get a commission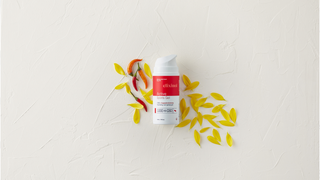 Financial conflicts of interest that directly affect the health of players? Sounds like the NFL. The union will be releasing the full study later today, so we'll post it here when we get it.
NFLPA survey: Nearly four in five football players don't trust team medical staffs [Washington Post]
Why NFL team doctors are ethically compromised [Slate]