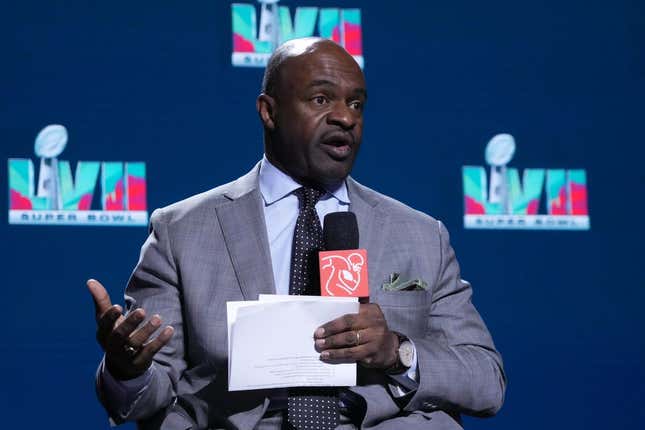 The National Football League Players Association and voter engagement organization Black Men Vote have entered a partnership to encourage voter registration and engagement.
How running an NFL team is like running a restaurant | Chef Emeril Lagasse
The initiative, announced Tuesday, will include components such as a public awareness campaign to highlight the value of voting, voter registration drives, research and funding. While it focuses on the young Black male community, the effort also will reach out to the general American public.
"Black Men Vote's mission to empower men of color and to educate them on issues that impact our communities seamlessly aligns with what we stand for as a union as well as with the players we represent," NFLPA executive director DeMaurice Smith said in a news release. "Voting is one of the greatest weapons we have in our ongoing march for justice. Together, I'm excited to see what we will accomplish as we work to make sure that every voice is heard at the polls."
The NFLPA represents more than 2,000 players and advocates for human rights, social rights and equality. Current and former players will be involved in spreading the message.
--Field Level Media