The players' union finds itself in an awkward situation in the wake of a report that the NFL pressured ESPN to back out of an upcoming documentary on player safety. Because, after all, the NFLPA is ESPN's broadcast partner too—the players get 55 percent of TV money. Now a union spokesperson says the players will have to seriously consider which outlets to cooperate with.
George Atallah, the NFLPA's Assistant Executive Director of External Affairs, said the union only learned that ESPN was pulling its name off Frontline's upcoming concussion documentaries yesterday, when PBS announced it.
"[Executive Director] De Smith and I sent the report to our board of player representatives and executive committee," Atallah said by phone this morning. "They were, like us, disappointed, but not surprised."
Atallah noted that between the lockout, the Saints' bounty situation, and the ongoing negotiations for HGH testing, the union has been disappointed by how many reporters "take the league's story whole hog." With ESPN seemingly acquiescing to the NFL's wishes on the Frontline documentary, it'll be harder to separate reporters from league mouthpieces.
G/O Media may get a commission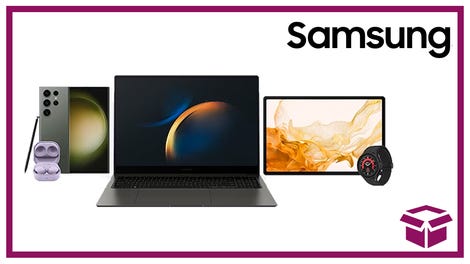 24 hour deals
Discover Samsung - Daily Deal
"We have to figure out how to make a distinction between this business decision and the journalists at ESPN who have given the players a fair shake," Atallah said. "Who can we count on to tell the truth? The only thing that gives me confidence is that there are people at ESPN and other outlets who are still willing to tell the truth."
He offered up what sounds like it could be a veiled threat—perhaps the NFLPA should remind media outlets how much they need the players.
"Given the media landscape we are in, player access is as valuable as access to the games. We will have to make a longer-term decision if we don't feel like our broadcast partners are willing to tell the truth."
Atallah said the NFLPA was approached by Frontline, but declined to participate in the documentary in an official capacity. The union did not advise individual players one way or another on whether they could take part.
He said of the journalists involved with League of Denial and the upcoming book by ESPN reporters Steve Fainaru and Mark Fainaru-Wada, "their record speaks for itself." And he predicts that the NFL's attempt to crack down on ESPN's involvement in the project is going to backfire.

"If anything, ESPN's decision to step away from this piece as a result of perceived pressure from the NFL, is going to want to make players see this more," Atallah said. "Now they really want to see what's in it."