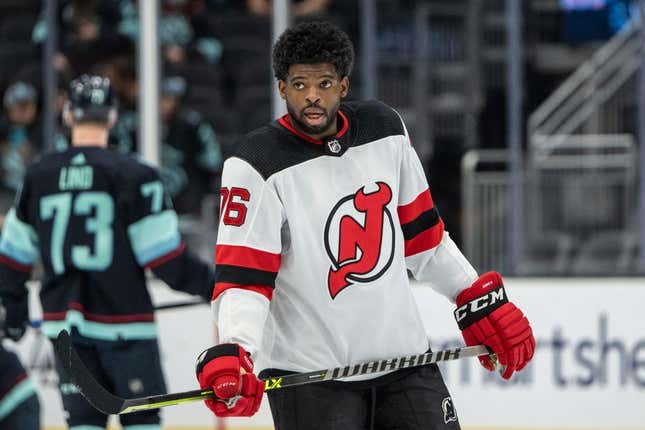 The National Hockey League and its players association are coming together to form the NHL Player Inclusion Coalition, with current and former NHL players and women's professional hockey players working toward equality and inclusion in the sport.
How running an NFL team is like running a restaurant | Chef Emeril Lagasse
To assist in the coalition's efforts, the league and the National Hockey League Players Association contributed $1 million.
Chairing the 20-member coalition will be former players Anson Carter and P.K. Subban. The members represent a variety of groups, including people of color and the LGBTQ+ community.
The group is a retooling of the NHL Player Inclusion Committee, formed in 2020 to make recommendations on how to advance the experiences of diverse players. But the new coalition is transitioning from one that just makes recommendations to one that will take action through educational sessions and events.
"Every member of the NHL Player Inclusion Coalition shares a passion to bring diversity and inclusion to the forefront of the hockey community. It has been incredible to work together to amplify the role of players as advisors, ambassadors, and catalysts for real change, which benefits underrepresented groups in the game," said Carter, who played in 674 NHL games. "As we enter the coalition's next phase, we are excited to grow our impact by sharing more of our work with fans to invite everyone who loves hockey to join the movement with us."
--Field Level Media