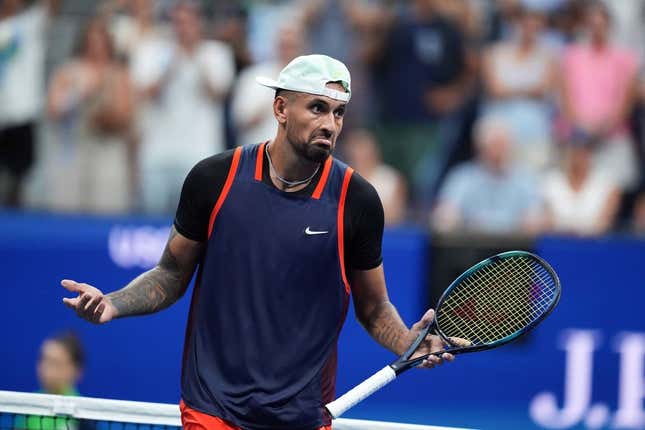 Nick Kyrgois will miss the upcoming U.S. Open in New York, leaving him out of all four grand-slam events in 2023.
Is Texas or Florida State a bigger national title contender? | Agree to Disagree
"Nick Kyrgios, a 2022 quarterfinalist, is out of this year's US Open," the U.S. Open said on its official X account. "Hope to you see back on the court soon, Nick!"
No reason was given for the 2022 Wimbledon finalist's withdrawal from the tournament, which begins Aug. 28 with the first round of the main draw on both the men's and women's sides.
Kyrgios, a native of Australia, missed the Australian Open in January because of a left knee injury that needed surgery to repair. The 28-year-old also missed the French Open as he continued to recover from surgery, although it was later revealed that he injured his foot during a home-invasion robbery.
In July, he backed out of Wimbledon the day before it began, citing a torn ligament in his wrist.
Kyrgios has played in just one tournament this season at Stuttgart, Germany, and has fallen to No. 92 in the ATP rankings.
The United States Tennis Association also said that Germany's Jan-Lennard Struff also will miss this year's final major. Facundo Diaz Acosta and Diego Schwartzman, both of Argentina, both were moved into the main men's singles draw.
—Field Level Media