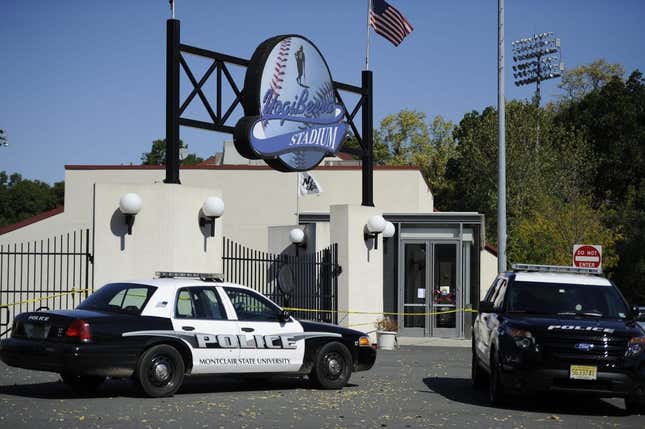 Nine people face federal charges for allegedly participating in a burglary ring that managed to steal millions of dollars of valuable paintings and memorabilia, including nine of Yogi Berra's 10 World Series rings, authorities announced Thursday.
How running an NFL team is like running a restaurant | Chef Emeril Lagasse
Gerard M. Karam, U.S. Attorney for the Middle District of Pennsylvania, said at a news conference that eight of the nine people in the theft ring turned themselves in. A ninth suspect, Nicholas Dombek, is at large.
Other artifacts that had been stolen include an MVP trophy and an S. Rae Hickok Belt awarded to New York Yankees slugger Roger Maris in 1961, when he set the American League single-season home record of 61
The thieves also acquired a jersey worn by Baseball Hall of Famer Christy Mathewson and two contracts he signed, golf trophies, a Jackson Pollock painting and an Andy Warhol silkscreen. The thefts date as far back as 2005, when the Everhart Museum in Scranton, Pa., was targeted.
The burglaries occurred at 20 different museums and institutions in Pennsylvania, New York, New Jersey and North Dakota, according to Karam.
It's believed that Berra's rings may have been melted down for silver. Karam declined to say which collectibles had been recovered. The Yogi Berra Museum and Learning Center in Montclair, N.J., was burglarized in 2014.
--Field Level Media