Former Cardinals outfielder Jason Heyward made his return to St. Louis in Monday's game with the Chicago Cubs, and the crowd soundly booed him for choosing to make money elsewhere. A serious and despicable claim quickly began to circulate: Cardinals fans supposedly went beyond booing Heyward, and called him a "nigger." There's absolutely no reason to believe it's true.

The best sports movies according to Toheeb Jimoh
The New York Daily News published the first printed report that St. Louis fans used racial slurs towards Heyward. The first two paragraphs of the article:
Jason Heyward's return to St. Louis was marred with racial slurs.

In addition to booing, crowd mics picked up multiple Cardinals fans allegedly yelling the N-word at the new Chicago Cubs right fielder, who played last season for the Redbirds.
These are inexplicably presented as objective facts. The Daily News story also embeds four tweets from people claiming Cardinals fans were using slurs toward Heyward, but in none of them is it clear whether the people were at the game or actually heard the slurs over the air.
Later in the story, there's an embedded clip of Heyward's first at-bat of the game, on WGN's broadcast:
G/O Media may get a commission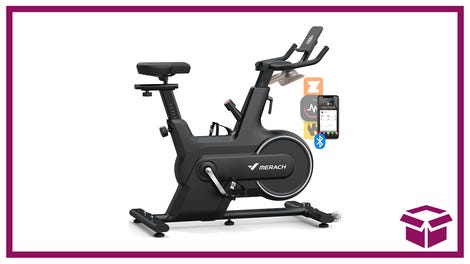 14% off + Coupon
Merach Indoor Cycling Bike
Boos are certainly audible in the clip, but at no point can you hear anyone using slurs.
Not only does the Daily News report not specify when this allegedly happened in the game—a reader is led to assume that it was in Heyward's first-inning at-bat—but it apparently asked ESPN for comment, as evidenced by the line, "ESPN did not return a call or email for comment."
Why ESPN? The ESPN and WGN broadcasts are different, and the article embedded the WGN clip. The Daily News report doesn't clarify which network picked up the slurs. (Salon aggregated this story, and also didn't provide any evidence.)
We listened to a range of isolated audio feeds from multiple broadcasts of Heyward's first two at-bats—including ESPN's crowd audio, field-level audio, and the Cardinals' park audio feeds—and at no point did we hear anything offensive (or, for that matter, intelligible.) Here are the two at-bats, with ESPN's crowd-level audio.
Although there were a few vague chants, we couldn't hear anything offensive. So we asked ESPN. When reached for comment, a spokesperson said that the game audio was being reviewed, but to their knowledge no slurs had been picked up.
When Heyward came to bat in the sixth inning, the Worldwide Leader cut to Bryce Harper's at-bat in a game against the Marlins. Some people on Twitter attributed it to the network wanting to avoid any recurrence of audible slurs while Heyward was at the plate:
According to that same ESPN spokesperson, the cutaway in the sixth inning was planned. Harper, who had homered in four straight games, was on a hot streak, and the network wanted to broadcast his at-bat.
One thing is certain: the Cardinals lost, 5-0.

Photo: Getty Images