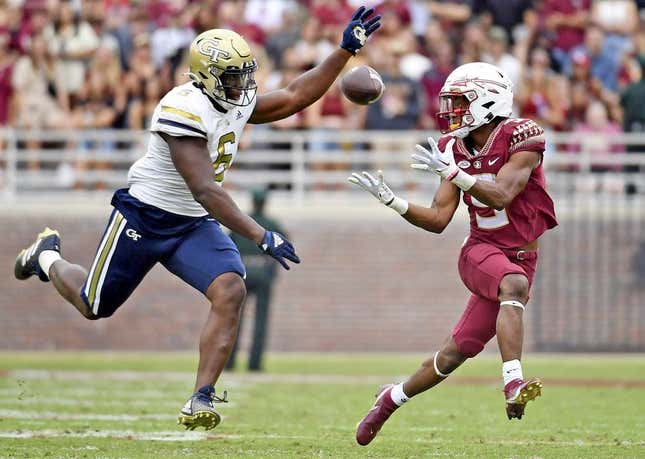 Projecting the priorities in the first draft for Denver Broncos coach Sean Payton and George Paton comes with some qualifiers
Payton came on board to replace fired coach Nathaniel Hackett, and his infamous swing-for-the-fences approach in New Orleans inevitably brought a penchant for trading multiple picks and finding a way to land a player or three the team covets.
With less ammunition and a new ally in Paton, the Broncos' brain trust can be summarized in one word: unpredictable
Payton's history on draft day includes attempting to move up for Patrick Mahomes while Drew Brees was still going strong, and a desire to get as many pass rushers as one team can collect.
Barring a trade, the Broncos must settle for finding value in the second half of the draft with five picks starting at No. 67
TEAM NEEDS
1. DL: Dre'Mont Jones is a huge loss and Denver also lost DeShawn Williams from the starting defensive line.
2. CB: Finding a polished playmaker in free agency was too costly, but the void next to Patrick Surtain II must be filled for the Broncos to contend
3. RB: Javonte Williams (ACL) should be ready to start the regular season and adding Samaje Perine as insurance was a solid find, but he's not a gamebreaker.
2023 DRAFT PICKS
Round Pick (Overall Pick)
3. 4 (67)
3. 5 (68)
4. 6 (108)
5. 4 (139)
6. 18 (195)
BEST FITS
1. Edge Keion White, Georgia Tech: At 6-foot-5, 285, White is hard to miss on tape and his football scholarship was earned as a tight end. The type of physical force Payton likes to build with, White's college production was modest at Old Dominion and Georgia Tech in part due to injuries.
2. CB Emmanuel Forbes, Mississippi State: A speed merchant with a 4.35 40 time, Forbes is on the light side at 170 pounds but his wheels and nearly 80-inch wingspan help him cover like syrup on pancakes.
3. QB Dorian Thompson-Robinson, UCLA: One of the draft's "slash" options who could train at quarterback, running back or receiver and be molded into a custom role in the same way Payton crafted a position for Taysom Hill in New Orleans.
--Field Level Media