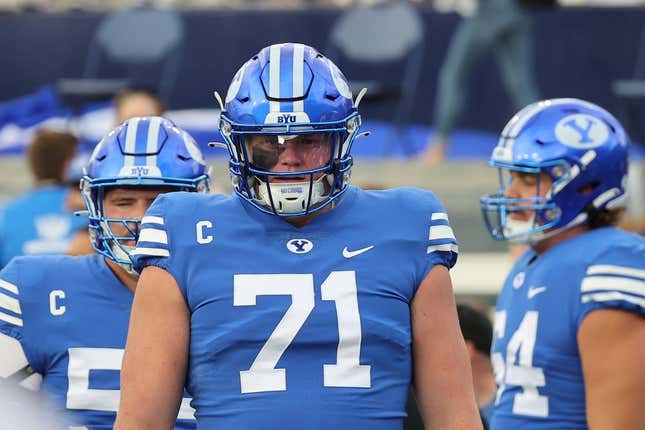 It's Groundhog Day for Colts general manager Chris Ballard
Indianapolis won four games and entered another offseason under the cloud of uncertainty at quarterback.
Bass' ERA stinks, but not compared to who he is off the mound | Worst of the Week Countdown
The 2023 NFL Draft figures to help answer some questions. New head coach Shane Steichen is ready to put his stamp on the offense after helping the Philadelphia Eagles motor through the NFC and into the Super Bowl with a unique scheme piloted by Jalen Hurts.
Ballard insisted in February a move to the top of the draft for the franchise's preferred QB prospect wasn't a home run, and it's less likely after the Carolina Panthers swapped picks with the Chicago Bears. Carolina has a similar thirst to quench at QB after failed attempts to settle the position with castoffs.
Colts owner Jim Irsay clearly has ideas. He's months into his open pining for Alabama quarterback Bryce Young. That scenario appears far-fetched without trading for one of the top two picks
Steichen has other areas to address, with an offensive line that folded early in the 2022 season and a secondary with multiple holes.
TEAM NEEDS
1. QB: Ballard might not have final say on a decision he's made before, considering Carson Wentz and Matt Ryan didn't exactly pan out and Irsay is publicly swinging his sword for the team to find a stabilizing franchise quarterback.
2. OL: Left tackle and right guard are positions with potential solutions, none proven, which isn't ideal with a rookie quarterback. The Colts allowed 60 sacks and 65 additional hits on the quarterback in 2022
3. WR: Where are the playmakers? Durability was a question with Parris Campbell but letting him walk further dents a fragile depth chart outside.
2023 DRAFT PICKS
Round Pick (Overall)
1. 4 (4)
2. 4 (35)
3. 16 (79)
4. 4 (106)
5. 3 (138)
5. 27 (162)
5. 41 (176)
7. 4 (221)
7. 19 (236)
BEST FITS
1. QB Bryce Young, Alabama: When Steichen rattled off his list of requirements for quarterback success, he might as well have been reading Young's scouting report. Already proven with a quarterback few viewed as the NFL prototype in Hurts, the size questions surrounding Young could be tuned out by this staff. But getting him? That will be somewhere between extremely difficult and impossible without moving massive draft capital.
2. OT Blake Freeland, BYU: A towering tackle at 6-feet-8, Freeland showcased lighter feet in workouts than expected and is proven to have heavy hands based on his game film. He'd likely slot at right tackle but could be an option on the left side down the road.
3. WR Jalin Hyatt, Tennessee: A second-round option with speed for days, Hyatt would be the immediate deep threat opposite Michael Pittman Jr.
--Field Level Media