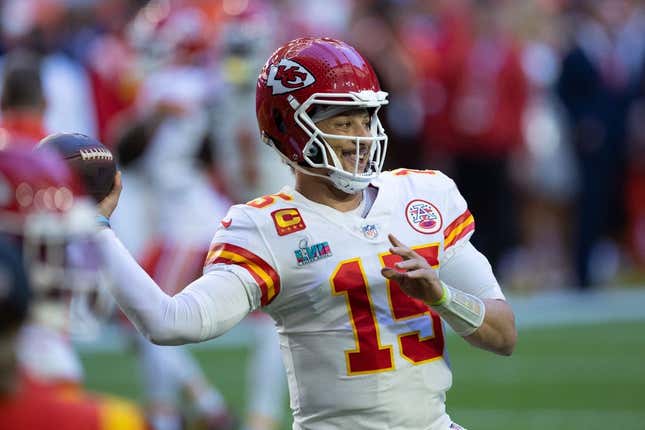 If ain't broke, don't fix it.
That old adage could be the reason why it might be easy to overlook what the Chiefs do on draft day. With a superstar quarterback, one of the greatest tight ends of all time and a defense that does more than enough to keep opposing teams off the scoreboard, what more does Kansas City need
Does Jimmy Butler have the best NBA Finals origin story? | Agree to Disagree
Well, like Rome, this dynasty wasn't built in a day.
It goes without saying that the Chiefs wouldn't be where they are today without informed decision-making in previous drafts. Most teams follow that blueprint, unless of course they opt to be big spenders by going out and bidding on the top dogs in free agency
But Kansas City hasn't had the typical run-of-the-mill rise to dominance. The Chiefs haven't had top-tier draft talent just falling in their lap year after year. Sure, some of Kansas City's bigger names have been top picks, but the Chiefs have thrived on scouring the draft pool in the late rounds to find untapped potential
Wide receiver Tyreek Hill was a fifth-round pick back in 2016, cornerback L'Jarius Sneed was taken in the fourth round in 2020 and most recently, running back Isiah Pacheco was a seventh-round selection last year.
"I think the guys do a great job of accumulating information," Kansas City coach Andy Reid said of the front office. "(General manger Brett Veach) obviously heads all of this up and stays very disciplined with it, which is another thing, there are no shortcuts that he takes."
Kansas City boasts seven picks in the fourth round or later of this year's draft and will look to keep spotting diamonds in the rough.
TEAM NEEDS
1. WR: While Patrick Mahomes can make almost anyone look good, the Chiefs have Marquez Valdez-Scantling and Kadarius Toney as their top two receivers after losing JuJu Smith-Schuster this offseason. Assuming Skyy Moore doesn't make a massive leap in Year 2, Kansas City is in need of a certified No. 1 option
2. DE: Kansas City didn't re-sign Frank Clark or Carlos Dunlap, leaving a pair of holes in the front seven. That duo accounted for nine sacks last season, and if the Chiefs want to see similar production up front, they'll likely have to turn to the draft
3. OT: Mahomes was only sacked 26 times last season. However, the star field general dealt with a postseason ankle injury that has had lingering effects to this day. Chances are he'll be 100 percent -- or close to it -- by the start of the season, but it can't hurt the Chiefs to consider bolstering their O-line to keep Mahomes safe and sound in the pocket
2023 DRAFT PICKS
Round Pick (Overall)
1. 31 (31)
2. 32 (63)
3. 32 (95)
4. 20 (122)
4. 32 (134)
5. 31 (166)
6. 1 (178)
6. 40 (217)
7. 32 (249)
7. 33 (250)
--Field Level Media