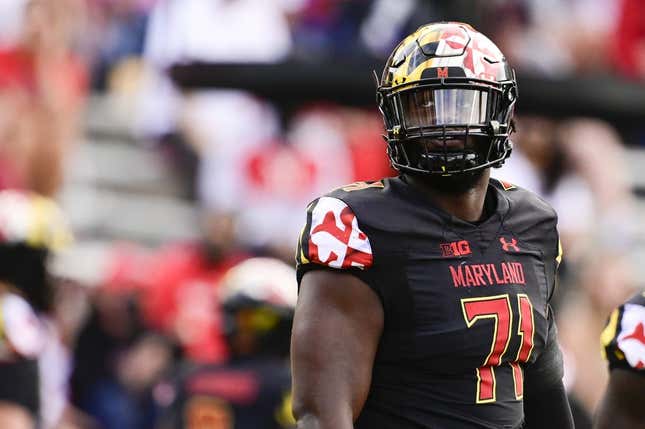 There are a couple of reasons why the Miami Dolphins have the fewest selections in this draft
They gladly packaged up several of their 2023 picks to other teams to acquire the likes of Tyreek Hill, Bradley Chubb, Jeff Wilson Jr. and Jalen Ramsey over the past 12 months.
The Dolphins would have had the 21st overall pick in the first round, but following an NFL investigation it's been forfeited as part of owner Stephen Ross' punishment for tampering with Tom Brady and Sean Payton
Miami is left with a mere four selections, the highest being a second-rounder (No. 51 overall).
Still, the Dolphins are resolute after making strides Mike McDaniel's first year as coach. Tua Tagovailoa showed flashes of a top-10 quarterback before a string of concussions threatened his career. He's reportedly made it to the other side, with the Dolphins confident enough in his progress to pick up the fifth-year option on his rookie deal
Last month, McDaniel hinted at the Dolphins targeting offensive linemen in the draft as opposed to spending "$12-to-20 million to do that" in free agency
"We're taking our time with the market and seeing how that plays out, and there's some stuff we have in thoughts of the draft. But of course, that will be addressed," he said.
TEAM NEEDS
1. TE: The Dolphins have collected vertical threats at receiver but can do better than Durham Smythe at TE1 after Mike Gesicki departed for division rival New England in free agency
2. C: Really, the entire offensive line needs to be better in 2023; Tagovailoa wasn't the only Fins quarterback to be roughed up and injured last season. Connor Williams played every snap at center in 2022 but he could kick out to a more natural position if Miami lands a replacement.
3. RB: Will the Dolphins stick with their stable of decent rushers like former Niners Raheem Mostert and Wilson, or might they swing for the fences by taking a top running back prospect
2023 DRAFT PICKS
Round Pick (Overall)
2. 20 (51)
3. 21 (84)
6. 20 (197)
7. 21 (238)
BEST FITS
1. C John Michael Schmitz, Minnesota: The Schmitz secret was out of the bag after the Senior Bowl, and he's regarded by some teams as a top 25 prospect. But interior linemen and specifically centers are rarely pushed high on draft day, leaving open the chance Miami gets the top player at the position in the second round.
2. TE Tucker Kraft, South Dakota State: Possibly a first-round talent trying to overcome two questions he can't possibly answer without taking the field: Level of competition and durability. Kraft was limited by an ankle injury and barely took the field in 2022 and he played at a lower level in the FCS. But the 6-5, 255-pounder can move, has hops and would benefit from the creative play-calling in Miami.
3. OT Jaelyn Duncan, Maryland: A four-year starter with plus athleticism, Duncan might be available late in the second round where he's a value add for a team with little depth and no developmental options.
--Field Level Media