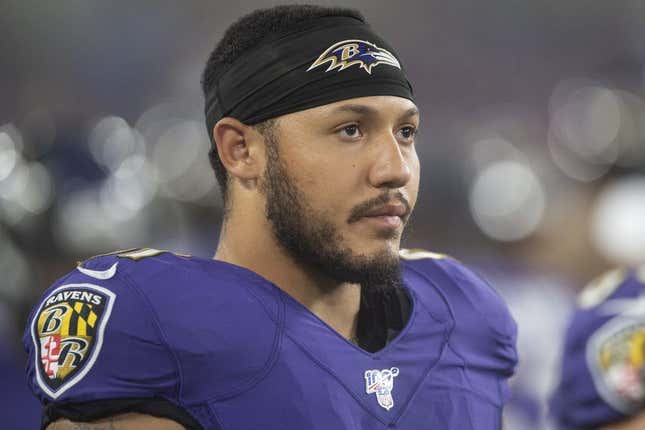 Shane Ray, who hasn't played in an NFL game since December 2018, posted Sunday on Instagram that he has signed with the Buffalo Bills
Bass' ERA stinks, but not compared to who he is off the mound | Worst of the Week Countdown
The defensive end/linebacker was selected in the first round (23rd overall) by the Denver Broncos in the 2015 NFL Draft out of Missouri. After four seasons, he signed with the Baltimore Ravens as a free agent but was waived before the 2019 regular season.
After playing the past two years with the Toronto Argonauts of the Canadian Football League, Ray, who turns 30 on Thursday, participated in the Bills' rookie minicamp this weekend
Bills general manager Brandon Beane said in an article Friday on the team website that free agents such as Ray were invited to the tryout because some positions have open spots
"We didn't hit on any D-ends after the draft as far as guys to sign, and so that's why we were excited to get the kid Cameron Kline last week that we claimed from Indy," Beane said. "We probably at some point may look to add a D-end between now and start of camp. And so instead of doing a workout, here's a guy out there, let's bring him in here for a couple of days, test his knowledge, test the skill set, see where he's at."
Ray had 94 total tackles, 14 sacks and 33 quarterback hits in 49 games (15 starts) with the Broncos. He tallied 13 tackles, six sacks and two forced fumbles in 2022 with the Argonauts.
"There are so many people that have been on this journey with me supporting me and I thank you all!!!" Ray wrote in his Instagram post. "When I needed someone to lean on you all wouldn't let me fall."
--Field Level Media