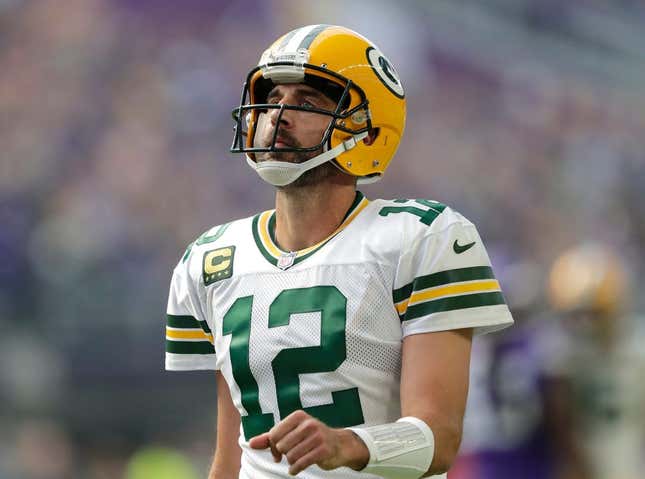 Green Bay Packers president and CEO Mark Murphy told reporters Tuesday that he didn't have an update on the status of trade talks with the New York Jets involving quarterback Aaron Rodgers
'Soccer fandom is full of gatekeepers' says Ted Lasso actor Brendan Hunt
Murphy was peppered with questions as he and a team contingent prepared to board the bus for the four-day Packers Tailgate Tour, which will take them across Wisconsin to meet fans and thank them for their support
And Murphy said he didn't have an answer, other than general manager Brian Gutekunst and his counterpart, Joe Douglas of the Jets, continue to talk.
He said he knows he will get similar questions on the tour.
"I do anticipate questions and anticipate saying that there is no update," he said.
He also reflected on a time 15 years ago when he made his first state tour, the same year the Packers decided to move on from Hall of Fame quarterback Brett Favre and install Aaron Rodgers -- a future Hall of Famer -- as their starter
"Well, I'm really glad that Aaron Rodgers turned out to be such a good quarterback." he said. "And I'm hoping that Jordan Love turns out to be a similar quarterback."
The team has indicated it will move on from Rodgers, who signed a three-year, $150.8 million contract extension in March 2022.
Rodgers was named NFL MVP in 2011, 2014, 2020 and 2021, but he endured one of the worst seasons of his career in 2022. He completed 64.6 percent of his passes for 3,695 yards and 26 touchdowns while tossing 12 interceptions.
Love, 24, has completed 50 passes in two seasons with three touchdowns and three interceptions. He was the 26th overall pick in the 2020 draft.
--Field Level Media