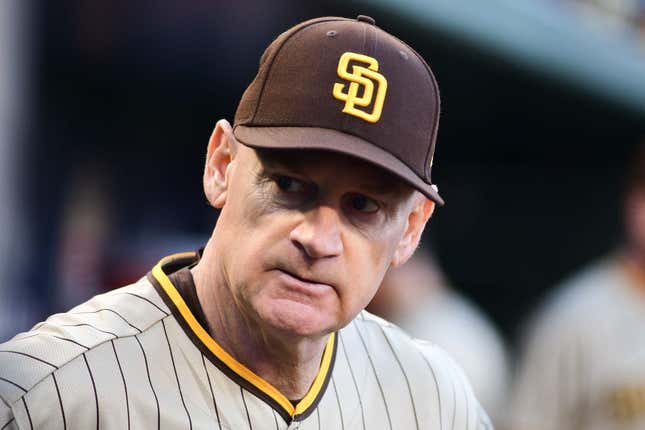 San Diego Padres third-base coach Matt Williams has been diagnosed with colon cancer and will be away from the team beginning Friday when he is scheduled to have surgery
Williams, 57, is starting his second season with the Padres and will be on hand for the season opener Thursday against the visiting Colorado Rockies. There is no timetable for his return. Former St. Louis Cardinals manager Mike Shildt, now with San Diego as a senior advisor, will coach third base in Williams' place
Williams said Wednesday that the cancer was discovered during routine blood work earlier this spring. He continued his coaching duties before letting the organization know he was taking a leave of absence.
He said he wasn't experiencing any symptoms or issues.
"It's a strange thing, because I wouldn't have known otherwise," Williams said. "I feel as good as I've felt in 20 years, able to continue to still do my job and everything else.
"It's just a question of: It's there, and we have to go get it. So now we start that process."
Williams said the initial scans were positive in that medical staff didn't see the cancer spread anywhere else.
"He might be the toughest guy I've ever come across in baseball," Padres manager Bob Melvin said of Williams, a former teammate with the San Francisco Giants. "We know, I know in particular, that he's gonna give this the fiercest effort of his life, and he's going to beat it. Our players have been fully supportive of him, but it's hard, being so close to somebody and knowing that he has to deal with it. But I know he is, and I know he's gonna beat it.
Williams played 17 years in the big leagues from 1987-2003 as a member of the Giants, Cleveland Indians and Arizona Diamondbacks. He was a five-time All-Star and winner of four Gold Gloves and four Silver Sluggers as a third baseman.
He coached under Melvin with the Diamondbacks before taking the helm for two seasons with the Washington Nationals, winning National League Manager of the Year in 2014. He served as Melvin's third-base coach with the Oakland Athletics in 2018-19 and rejoined Melvin last season in San Diego.
--Field Level Media