Pistons forward Blake Griffin is being sued for palimony by Brynn Cameron, his former fiancée and the mother of his two children, who claims that Griffin asked for an unreasonable prenup a month before their wedding, postponed the ceremony when she would not sign, and then quickly began dating Kendall Jenner. The suit also claims that Cameron helped Griffin deal with a "toxic" relationship with his Clippers teammates, especially Chris Paul.
The pair broke up last year, and the lawsuit was filed today in Los Angeles County Superior Court. Cameron's complaint details how she quit her job at Griffin's request to raise their family and support him in his career before he left her and started a relationship with Jenner. From the suit:
"Griffin cared more about the glamour of dating a Hollywood celebrity than the day-to-day responsibilities of being a father and family man. Griffin once told the Los Angeles Times he wanted to be an example to his daughter about how she should be treated by men. Sadly, if that is true, she should not expect to be appreciated, recognized for her value, or treated with respect."
The suit claims that Cameron agreed to leave her job at a marketing agency after their son was born "at Griffin's insistence." They moved in together and combined finances into a joint bank account, agreeing that Cameron would continue not to work outside the home while she took care of their family. The couple planned a wedding for July of last year, but one month before the scheduled ceremony, the suit claims, Griffin asked Cameron to sign a prenup that "contradicted their prior oral agreement" to share all earnings and property equally. Cameron refused to sign, and the wedding was postponed.
Griffin reportedly began seeing Jenner days after the wedding was postponed. A few weeks later, he spent a weekend with her in New York after telling Cameron that he would instead be in his home state of Oklahoma, the suit claims. Shortly afterwards, he "informed Cameron that he had no intention of continuing to live with her and their children." The suit describes Cameron and the children now as "homeless and cash-strapped" and says that they've been relying on Cameron's brother for financial support.
G/O Media may get a commission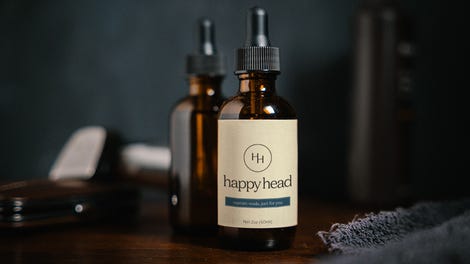 The lawsuit claims that they functionally operated as a married couple from 2014 to 2017, frequently referring to each other as husband and wife in social settings, with Griffin relying on Cameron as a partner in multiple senses. Some of the evidence there includes a "handmade, Ninja Turtle-themed" card that Griffin crafted and sent her during in this period:
That's joined by this email (subject: "love letter") sent at the beginning of a road trip:
The suit also details several examples of Cameron helping Griffin with his NBA career, including giving him tips for dealing with locker-room drama and advice about how to communicate:
"In addition to raising their son, Griffin continued to rely on Cameron for advice regarding his career. Griffin spoke with Cameron following games to discuss his performance and team dynamics, including his mounting tension with Chris Paul. The Clippers had been Griffin's team since he was drafted and he felt like it was not longer his team."
"Even the NBA referees took note of Griffin's growth as a person and player. Griffin argued less with the referees and kept his negative and impulsive emotions in check. An NBA referee personally told Cameron that Griffin's on-court attitude was better because of her."
"Cameron frequently arranged to host Griffin's teammates and their families at their home, including making playdates for their children. These personal, family connections strengthened Griffin's bonds with his teammates and allowed the organization to see a different side of his personality rather than the hard-partying man-child Griffin had been prior to their cohabitation. Hosting teammates created opportunities for him to lead by example, earned him more respect as a leader, and portrayed Griffin as the future of the franchise. Teammates' wives informed Cameron that their husbands thought Cameron's influence was the best thing to happen to Griffin."
The complaint is in full below.