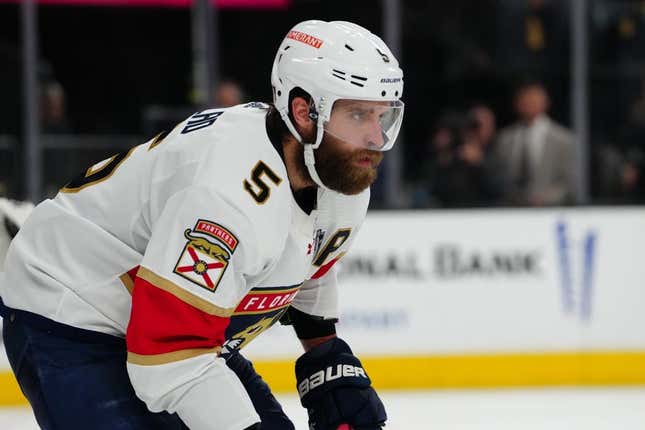 Florida Panthers defenseman Aaron Ekblad needs shoulder surgery and will miss the start of training camp
How running an NFL team is like running a restaurant | Chef Emeril Lagasse
Ekblad, who also played most of the Stanley Cup playoffs with a broken foot, confirmed the news Thursday.
"We're going to get it fixed," he said. "So no, I won't be ready for September, but shortly after that."
Ekblad and the Panthers lost to the Vegas Golden Knights in the Stanley Cup Final in five games. He recorded two goals and six assists and averaged 23 minutes and 57 seconds of ice time in 20 postseason games
He sustained the foot injury in the first round against Boston and dislocated his shoulder against Carolina in the Eastern Conference finals.
"It wasn't easy, but it was worth it, and it was fun," Ekblad said. "You adjust to the pain and stuff like that. It actually gets easier as you go. First three weeks with the foot was tough and it was more painful off the ice than on the ice, which was good. And then everything else, it was tough, but again, you're just evolved to just adjust over time."
Ekblad, 27, recorded 38 points (14 goals, 24 assists) in 71 games during the regular season. He has 329 points (111 goals, 218 assists) in 625 games since making his NHL debut with Florida in 2014.
--Field Level Media