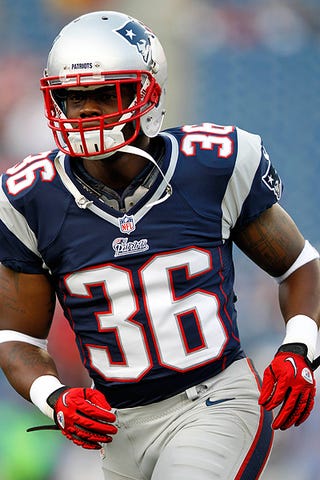 Patriots journeyman safety Derrick Martin nearly enshrined himself as a good luck charm—he was on the Packers two years ago when they won the Super Bowl (though he finished the season on IR) and was a Giant when they took the Lombardi Trophy last year. Instead New England came up a game short on Sunday, and Martin immediately got worse news: his Colorado home had been broken into.
Two masked men, armed with guns, broke into Martin's Aurora, Colo., house around 10 EST, or just as the AFC Championship game was wrapping up. One adult and several children were home at the time, though no shots were fired and no one was hurt. The robbers got away with "numerous items of value."
The first inclination is to wonder if Martin's house was specifically targeted because the burglars knew he would be out of town, but a police spokesman says "there was nothing said during the robbery that would indicate that."