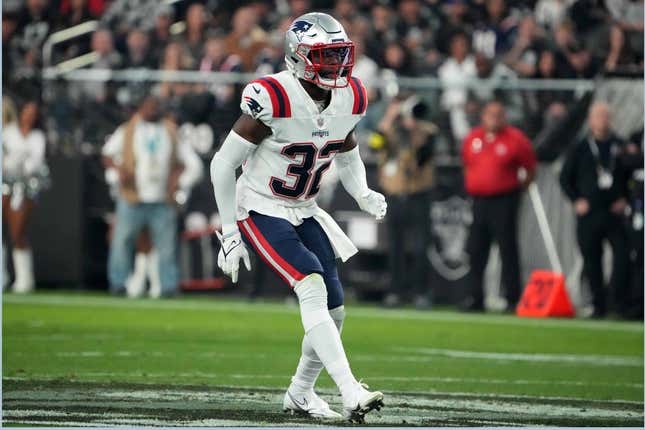 Defensive back Devin McCourty announced his retirement Friday after 13 seasons with the New England Patriots.
Is Texas or Florida State a bigger national title contender? | Agree to Disagree
The two-time Pro Bowler, 35, was part of three Patriots teams that were crowned Super Bowl champions.
McCourty was a pending free agent and said on a podcast appearance last month that he had been going back and forth on a decision about his future.
"It is a rare group of players who win games at a historic rate, exude team culture, lead, win awards and win championships. And then there is Devin McCourty," Patriots coach Bill Belichick said in a statement. "Devin did all of those things as a player and more. But, what I think of first when I think of Devin is the type of man he is, his character, his values and how high he raised the bar for spreading goodness and justice in the community.
"For 13 years, Devin made everyone in our organization feel better and be better because of who he is -- a pillar of professionalism, unselfishness, work ethic, preparation, intelligence and performance. I am excited to see him bring those same traits to his next chapter and brighten the lives of even more people."
The Patriots drafted McCourty in the first round (27th overall) in 2010 and he became an immediate starter at cornerback. Three seasons into his career, he converted to free safety.
In 205 career games -- all starts -- with the Patriots, McCourty collected 971 tackles, 35 interceptions, 110 pass breakups, 11 forced fumbles and seven fumble recoveries. In 24 postseason starts, he added two interceptions and 10 pass deflections.
He had not missed a game since 2015.
McCourty's twin brother, Jason McCourty, retired last summer after a 13-year NFL career of his own. The brothers overlapped in New England from 2018-2020.
--Field Level Media