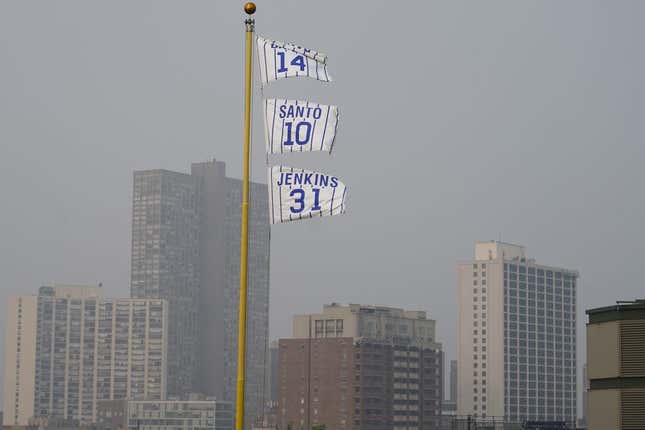 While people across Chicago dealt with very poor air quality conditions on Tuesday, the game between the hometown Cubs and Philadelphia Phillies was still on less than an hour before the scheduled first pitch
How running an NFL team is like running a restaurant | Chef Emeril Lagasse
Chicago manager David Ross wasn't thrilled with the conditions caused by smoke from Canadian wildfires. And he was aware the air quality was termed "very unhealthy," a tag that means exposure isn't good for players, coaches or fans inside Wrigley Field.
"As of now, it looks like we're gonna play," Ross told reporters during his pregame media session. "I was out walking around a little earlier today. It's not ideal, but there are probably some smarter people making decisions on that than me."
According to Ross, Major League Baseball and the players' association will make the decision in terms of any postponement.
Cubs second baseman Nico Hoerner, like many of the players, wasn't overly concerned
"I think we're all just learning what that really means: the air quality numbers and things like that," Hoerner said. "Hopefully, we'll be alright."
--Field Level Media