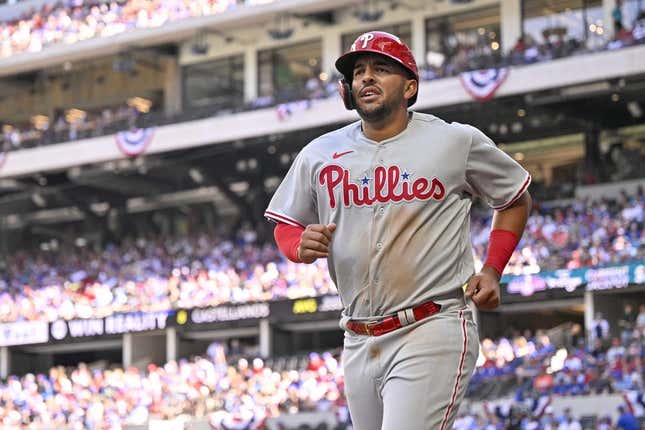 The Philadelphia Phillies placed Darick Hall on the 10-day injured list due to his right thumb sprain and recalled fellow infielder Kody Clemens from Tiple-A Lehigh Valley on Friday
Chris Paul should ride the bench next season | Keep it a Buck(et)
The Hall move is retroactive to Thursday.
Hall, 27, had started five games at first base for the Phillies, taking over there following the season-ending knee injury sustained by Rhys Hoskins. On the season, he is hitting .222 with four hits and one RBI
In 41 games for the Phillies in 2022, Hall hit .250 with nine home runs and 16 RBIs, posting a .522 slugging percentage
Clemens will play at first base and bat eighth in the lineup for the Phillies, who host the Cincinnati Reds on Friday in their home opener
Clemens, 26, hit .319 with five doubles, three home runs and 10 RBIs in spring training.
The Phillies acquired Clemens, one of four sons of retired great Roger Clemens, from the Detroit Tigers in January along with left-hander Gregory Soto for infielder Nick Maton, catcher Donny Sands and outfielder Matt Vierling
As a rookie with the Tigers last year, Clemens hit .145 with five homers and 17 RBIs in 56 games.
--Field Level Media