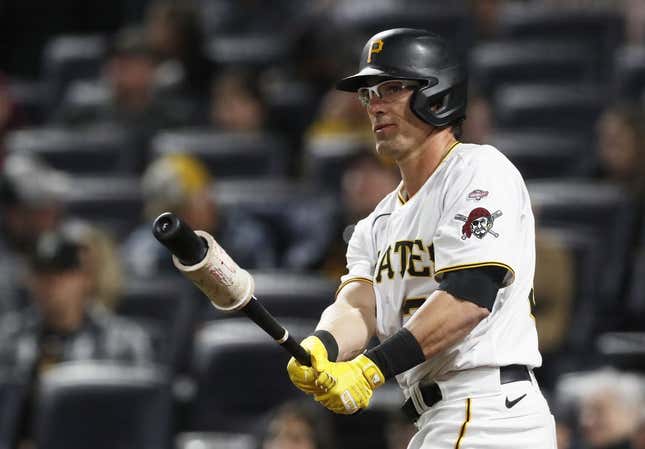 After 13 years in the minor leagues and then two games on the Pittsburgh Pirates' bench, Drew Maggi finally made his major league debut on Wednesday
The 33-year-old Phoenix native struck out as a pinch hitter in the eighth inning of the Pirates' 8-1 win over the visiting Los Angeles Dodgers
Maggi got a big reception from the crowd as he stepped in against left-hander Alex Vesia. After hitting a foul ball, he was called for a time violation, making the count 0-2. Following another foul ball and a pitch called a ball, he took a called third strike.
Maggi appeared in 1,155 minor league games before finally getting into a major league contest. A 15th-round pick of the Pirates in 2010, Maggi remained in the Pittsburgh farm system through 2014. The infielder then played in the minors for the Los Angeles Angels (2015), Dodgers (2016-17), then-Cleveland Indians (2018), Minnesota Twins (2019, 2021) and Philadelphia Phillies (2022) before being ending up back in the Pittsburgh organization last year
He had a two-game stay with the Twins in 2021 but never appeared in a game.
--Field Level Media