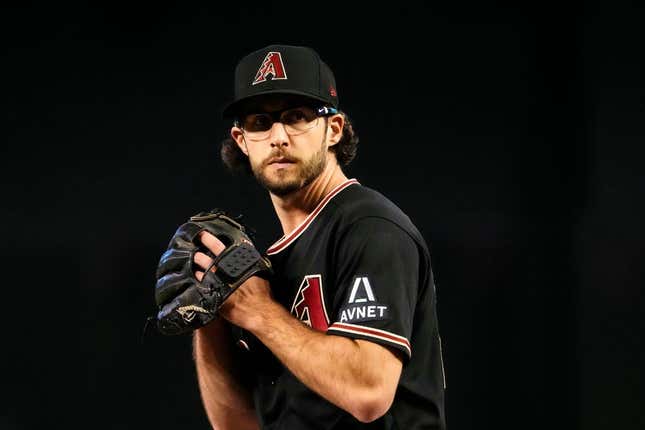 Something has to give when the Pittsburgh Pirates and visiting Arizona Diamondbacks open a three-game series Friday
Air Jordans are more American than McDonald's French fries | Deon Cole's Ultimate Sports Fantasy
Both clubs are coming off a much-needed win, and they stand in each other's way in terms of turning that into something more.
Arizona manager Torey Lovullo likened his team's 5-3 matinee win Wednesday over the Oakland A's to a group overcoming a hangover after the Diamondbacks lost a lead and fell in 12 innings the night before in their longest game of the season
"Not in the sense of being hung over from alcohol, but from the idea of losing a tough game. It was still lingering in this clubhouse," Lovullo said.
The win clinched the series against the A's, giving Arizona wins in five of its past seven series.
"A series win is always important," said Ryne Nelson, Wednesday's Diamondbacks starter. "This team is really resilient. We don't really back down from much, and we tend to always punch back.
Pittsburgh had a breakout game Wednesday, piling up 14 hits in an 8-0 win at Detroit after going 2-11 before that in May.
"That was a game we needed offensively," Pirates manager Derek Shelton said. "You've got to continue to grind. It's hard to do ... but you have to stay positive because when you're going through a tough offensive stretch, it's really easy to get down.
Pittsburgh first baseman Carlos Santana concurred.
"Baseball is up and down," he said. "Mentally, keeping focus, taking it one day at a time and playing hard (because) it's a long season. (Wednesday was) a great win. (Now) we go back and play Arizona."
After a gangbusters start to the season, there remains some optimism among the rebuilding Pirates despite the downturn this month that saw them slip to two games over .500 before Wednesday
"We're playing the long game here. We're trying to be a playoff team, trying to win the (National League Central) division," said Pittsburgh catcher Austin Hedges. "You don't win a division in May. You win it by accumulating great at-bats and great defense over the long haul."
Before Wednesday's offensive breakout, the Pirates had not scored more than four runs this month and in seven games had tallied one or no runs. It doesn't appear it will get easier Friday
Arizona right-hander Zac Gallen (6-1, 2.35 ERA) is scheduled to start opposite Pittsburgh right-hander Johan Oviedo (2-3, 5.14).
Gallen, the Diamondbacks' ace, ranks high in several categories among National League pitchers and is coming off a win last Friday against the San Francisco Giants, when he gave up two runs in 7 2/3 innings
Against Pittsburgh, Gallen is 1-1 with a 1.38 ERA in two career starts.
Oviedo is still seeking consistency. He lost two starts in a row before coming away without a decision last Friday at Baltimore, when he gave up one run in five innings.
That's in contrast to early April, when he had a scoreless streak of 15 1/3 innings.
In his only career start against the Diamondbacks on May 28, 2021, while with St. Louis, Oviedo gave up two runs in 4 1/3 innings and did not get a decision
--Field Level Media