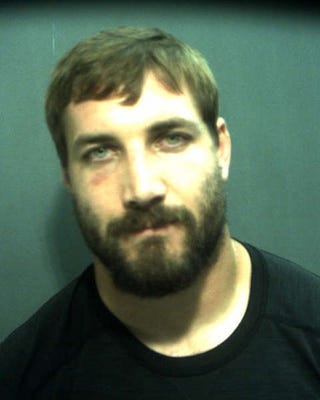 Jaguars linebacker Dan Skuta was arrested and charged with misdemeanor battery in Orlando, Fla. during the early morning hours of June 19. The incident, first reported by CBS 47, allegedly involved Skuta hitting a woman who refused to give him her phone number.

According to the police report, Skuta approached a woman on the street at approximately 2:00 a.m. The report says that Skuta began flirting with the woman and asked for her phone number, and that a verbal altercation began when the woman refused to give Skuta her number. At that point, Skuta allegedly pushed the woman's face with his open hand, hard enough to slam the back of her head into a glass window behind her.
The arresting officer observed that Skuta's eyes were "blood shot/glassy," and had the smell of alcohol on his breath.
You can read the full police report below: