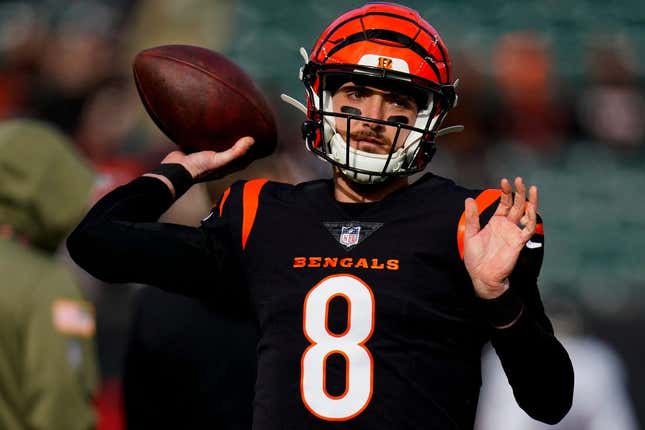 The San Francisco 49ers signed a trio of players to one-year contracts Monday, including quarterback Brandon Allen
The 49ers also signed defensive lineman Marlon Davidson and tight end Troy Fumagalli
Financial terms were not released.
Allen, 30, gives the team more depth in the QB room while Brock Purdy continues his rehab from major elbow surgery. The Niners also have Trey Lance and free agent signee Sam Darnold on the roster.
Allen spent the past three seasons with the Cincinnati Bengals.
A sixth-round pick of the Jacksonville Jaguars in 2016, Allen has passed for 1,611 yards with 10 touchdowns and six interceptions in 15 games (nine starts) with the Denver Broncos (2019) and Bengals.
Davidson, 24, collected 29 tackles and a sack in 19 games (one start) over two seasons with the Atlanta Falcons (2020-21), who selected him in the second round of the 2020 draft.
Fumagalli, 28, hasn't played in a game since 2020 but spent time on the 49ers' practice squad last season. He has 14 catches for 118 yards and two touchdowns in 19 games (five starts) with the Denver Broncos (2019-20)
--Field Level Media