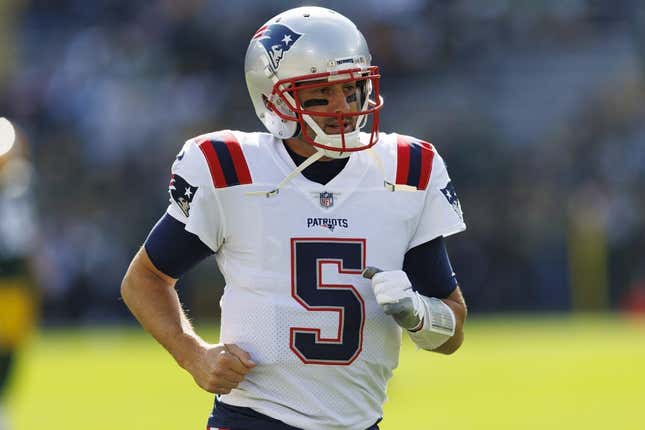 The Las Vegas Raiders signed free-agent quarterback Brian Hoyer to a contract on Tuesday
The Raiders did not divulge terms of the deal, however Hoyer's representation, JL Sports, announced it as a two-year contract
Hoyer, 37, will be reunited with Raiders coach Josh McDaniels from their time together with the New England Patriots. McDaniels had two different stints as the club's offensive coordinator
Hoyer will reside on the depth chart behind former New England draft pick and Las Vegas offseason addition Jimmy Garoppolo, who signed a three-year, $72.75 million contract last month.
Hoyer made one start for the Patriots last season and has appeared in 76 games (40 starts) over 14 seasons with seven NFL franchises.
He is 16-24 as an NFL starter. He has completed 59.4 percent of his passes for 10,668 yards and 53 touchdowns against 35 interceptions with the Patriots (2009-11, 2017-18, 2020-22), Arizona Cardinals (2012), Cleveland Browns (2013-14), Houston Texans (2015), Chicago Bears (2016), San Francisco 49ers (2017) and Indianapolis Colts (2019).
--Field Level Media