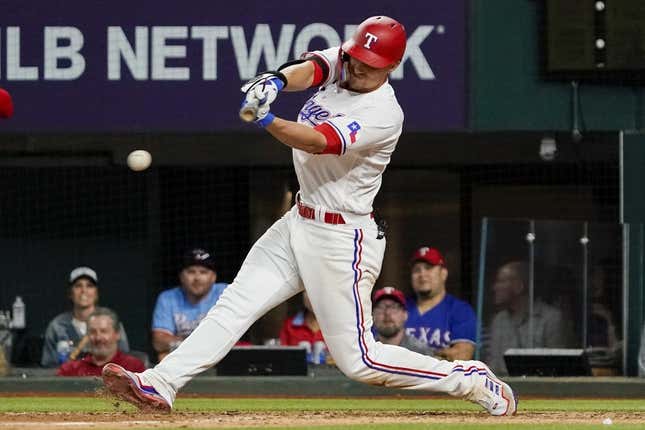 Texas Rangers star shortstop Corey Seager is beginning a minor league rehab stint Thursday night for Double-A Frisco as he prepares to return to the majors after sustaining a left hamstring strain a month ago
Does Jimmy Butler have the best NBA Finals origin story? | Agree to Disagree
The three-time All-Star was injured while the running the bases against the Kansas City Royals on April 11. The Rangers are hopeful Seager will be ready for their next homestand, which begins Monday against the Atlanta Braves
Seager was batting .359 with one home run and four RBIs in 11 games prior to the injury. Last season, his first with Texas, he smacked a career-best 33 homers while batting .245 with 83 RBIs in 151 games.
Seager, 29, spent his first seven major league seasons with the Los Angeles Dodgers before leaving as a free agent. He signed a 10-year, $325 million deal with Texas following the 2021 season.
The Rangers also designated veteran right-hander Ian Kennedy for assignment and recalled left-hander John King from Triple-A Round Rock on Thursday
Kennedy, 38, struggled this season and was 0-1 with a 7.20 ERA in 11 relief appearances. He allowed 10 runs (eight earned) and 11 hits over 10 innings.
Kennedy, a 17-year veteran, is 104-114 with 66 saves in 492 career appearances (290 starts) with six teams. This was his second stint with the Rangers after he appeared in 32 games for them in the 2021 season
King, 28, is 2-1 with a 2.08 ERA in nine outings (two starts) at Round Rock. He hasn't appeared for the Rangers this season but went 9-9 with a 4.01 ERA in 72 relief outings for them over the past three seasons
--Field Level Media