BET's now-defunct Rap City debuted in 1989 and lasted until 2008, making it the longest-running hip-hop TV show of all time. In its prime, the show was a perfect vehicle for rappers on the come-up and those who were already there. Recently, I talked to former host Darian "Big Tigger" Morgan about what made it all so great, and if it will ever come back.
Rap City was designed to go toe-to-toe with Yo! MTV Raps; it had around nine different hosts during its run, but the 1994-1999 era (under the care of hosts Joe Clair and Leslie Segar, a/k/a Big Lez) and Tigger's own 1998-2005 heyday were the show's finest hours. When Tigger took the helm, the show became Rap City: Tha Basement, a format inspired by his mom's house in the Bronx. "I really grew up in a basement," he says. "You know what I'm saying? Like, that was my childhood. I think the entire concept of the basement—you know, like, in particular on the East Coast, for all the artists, that's where stuff happened. You know, you had the basement, you had the bathroom, and that bathroom was the mic booth, so that part of it was authentic and familiar."
Tigger's best Rap City innovation was the freestyle booth; he frequently jumped in with his own bars, often teaming up with the likes of Big Boi or Lil Wayne. A show like this is only as good as its host, and Tig was a very good (and very casual) one. "Our only plan was to bring hip-hop and rap music to everybody in a different way than had ever been presented," he says. "It was me sitting down and having what I considered like ... you and I were hanging out in my mom's basement. Like, we was just talking. You know, it wasn't like [TV-broadcaster voice] So, you know, and. It wasn't really interview-y. I mean, I had to ask questions, because that was the point, but it wasn't like any other place where they went to get interviewed where it was just question, question, question. It was us hanging out, kicking it, then, like, "Oh, you wanna hop on the mic? And it was a lot of fun."
Rap City was replaced by The Deal, a weak one-hour music-video replacement that bounced around from time slot to time slot before BET ultimately nixed it entirely in 2010. But the internet is a blessing. Which is to say, fortunately, the best Rap City freestyles live on, on YouTube. Here are some of our favorites, with Tigger's commentary.
Dipset, 2002
"That was a good one, you know—Cam counting money. One thing I really appreciate is, people went out of their way to try to do something new or bring something new to the show, because everyone wanted to out-do each other. That part of the friendly competition was real. Like, there was a lot of competition. That booth was SERIOUS for a lot of artists. For a lot of people, that was the extra stamp on your situation. Like, 'Did you represent the booth, though? When you did a booth freestyle did you show the booth?' Cam counting money, it was a lot of fun, and a lot of friendly competition."
G/O Media may get a commission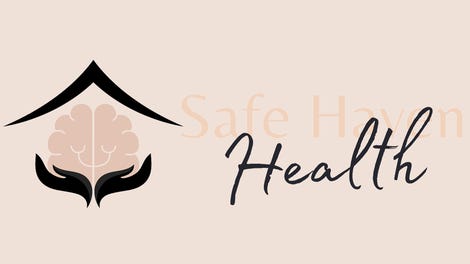 Addiction counseling
Safe Haven Health
Ludacris, 2003
"There are a bunch of people I watched blow up. You know, T.I. came when nobody outside of Bankhead knew who T.I. was. Ludacris—I've been there throughout all of Ludacris's rise. So many people. I've watched people come with one record; I've watched people return. You know, Kanye, right when his first little song came out, watching Kanye go to where Kanye is. T.I., I would say in particular was dope. But Ludacris was dope to watch blow up. I remember all the Ludacris ones because Ludacris was one of those people ... we got to push each other. I remember he was coming with that heat—I had to bring something."
T.I., 2003
[As Tigger mentioned, here's pre-reality-show T.I., back when he wasn't all over the place .]
Kanye West, 2004
[And here's Polo-and-backpack-era Kanye.]
Lil Wayne, Late '90s/Early 2000s
"You know, I was around Lil Wayne for a long time. I was around when Cash Money first popped off, and No Limit for that matter. The Basement was in full swing. One of the other things that I was really thankful for was that [Master P] brought me around New Orleans ... I watched Wayne grow up when he was really Lil Wayne. I watched his evolution and the evolution of Cash Money. You know, I watched Romeo grow up from when he was really Lil Romeo. I watched a lot of people grow up."
Bow Wow, 2003
[That goes for Bow Wow back when he was Lil Bow Wow, too.]
Master P / Lil Romeo, Early 2000s
[And yeah, don't forget Romeo.]
KRS-One, 2001
"I think the first time KRS-One came, like, that's KRS-One. First time Rakim came, I mean, that's Rakim. Who else came? I think Big Daddy came. You know, anytime you know some of the people I grew up listening to or people I was a real big fan of in general, yeah, you'd have moments like, 'Oh my god, that's KRS-One. YOO!'"
Destiny's Child, 2001
"I knew the show was special when we had R&B people wanting to come to the basement. We had Destiny's Child come, we had Mary J. come, which, you know, they fit the demographic. We had R. Kelly come. It said a lot for R&B people to quote-unquote 'wanna come by the hip-hop show.' So watching these people, to watch Destiny's Child and Beyoncé become Beyoncé, you know, it's been interesting to sit back and watch people who have come by the show either blow up or disappear."
Snoop Dogg, 2000
"There were lots of moments that never made air—the freestyles just kept going, and those were fun moments, too. We had, I think it was a show with Snoop—and I think Karupt might have been there, and Nate Dogg—and we made up a song. The whole creative element of it, and the spontaneity of it, kept me particularly engaged and brought the fun element. Those are things that even though the show's been off the air, oh, I don't know, seven or eight years, you know, those are things I still find exciting, and YouTube has allowed me to have a longer shelf life with the show than probably before.}
Eminem/D12, 2001
[Eminem can freestyle. I mean, he was almost tailor-made for the basement. We've all seen 8 Mile. For real though, it's almost unmatched.]
A Tribe Called Quest, 1996
[Unbelievable.]
Wu Tang, 2000
[I would make a case that this is actual sorcery.]
LL Cool J on the Toilet, 2000
"The LL Cool J one where he basically sat on the toilet and started rhymin', because he was quote-unquote "shittin' on these rappers." You know, LL was already somebody when he came to the Basement, but just watching his evolution ...."
Killer Mike/Big Boi, 2002
[This is my personal favorite Rap City freestyle, second only to the Dipset spot above. Killer Mike is un-fucking-believable.]
So will Rap City ever come back? Maybe! Tigger says he's been approached, and he gets asked about bringing it back pretty regularly, though he's not sure where: "There's a lot of people that want to see the show come back. I'll say that. And I would love to be a part of that situation." And in the meantime, there's always YouTube.