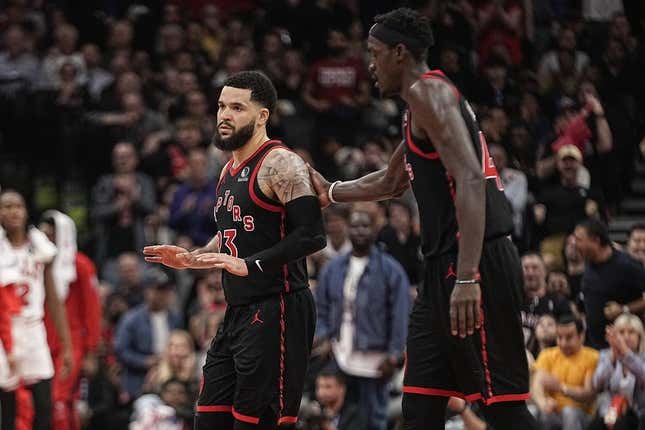 Raptors guard Fred VanVleet plans to take his time making a decision on his contract option
Bass' ERA stinks, but not compared to who he is off the mound | Worst of the Week Countdown
Hours after Toronto was ousted from the play-in tournament at home by the Chicago Bulls, a despondent VanVleet said Thursday he's not rushing the call on whether to stay in Canada or jump into free agency.
"I know we're very dramatic around here. It's a tough way to go out. Not too much rush to jump into a decision about opting out. It will take some time," VanVleet said.
The Raptors missed 18 of 36 free throws and blew a 19-point lead in the defeat, which could bring a major overhaul to the roster
VanVleet has one year remaining on the four-year, $85 million deal he signed in 2020 to stay with Toronto. Declining the option year would put VanVleet into the free agent market in July.
If VanVleet opts back in with the Raptors, he could sign a contract extension. His current contract calls for a salary of $22.8 million next season
Though VanVleet denies the team made a formal offer, he reportedly declined a four-year, $114 million extension before the 2022-23 season, sparking speculation he planned to shop his services this summer.
VanVleet, 29, averaged 19.3 points, 7.2 assists and 4.1 rebounds per game this season.
He has played his entire seven-year career with the Raptors, averaging over 19 points and three 3-pointers per game each of the past three seasons
--Field Level Media