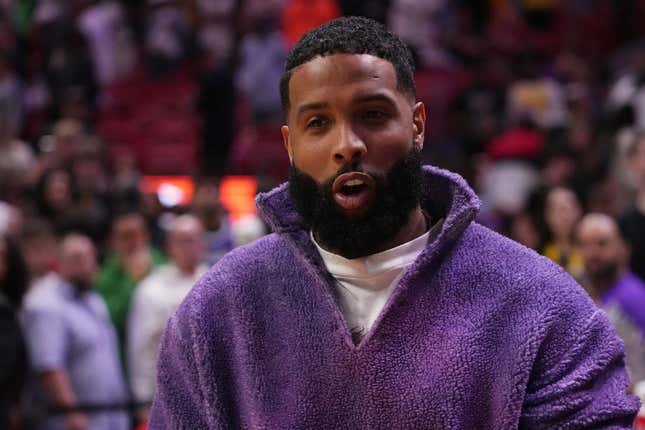 Free agent wide receiver Odell Beckham Jr. has agreed in principle to a one-year contract with the Baltimore Ravens, the team announced Sunday and Beckham confirmed on Instagram
The three-time Pro Bowl receiver (20014-16) will sign for $15 million guaranteed and could earn up to $3 million more in incentives, according to media reports. The base salary is $1.165 million, according to NFL Network.
The Ravens have been looking to upgrade their receiving corps, and Beckham's addition could improve the team's leverage in a stalemate with star quarterback Lamar Jackson. In March, Baltimore used the non-exclusive franchise tag on Jackson, which allows him to negotiate with other teams
Jackson has since said that he has requested a trade, while the Ravens have indicated they want to keep him in Baltimore
Beckham, 30, had been pursuing a $20 million annual contract in his comeback from injury after tearing his left ACL during Los Angeles' Super Bowl LVI win against the Cincinnati Bengals on Feb. 13, 2022. Beckham sat out the 2022 season as a result. Among the teams reportedly interested were the New York Jets.
He spent his first five NFL seasons with the Giants (2014-18), recording 390 catches for 5,476 yards and 44 touchdowns.
He spent two-plus seasons with the Cleveland Browns and part of another with the Rams.
Beckham has 531 catches for 7,367 yards and 56 touchdowns in 96 career games (91 starts). He exceeded 1,000 receiving yards in five of his first six seasons.
--Field Level Media