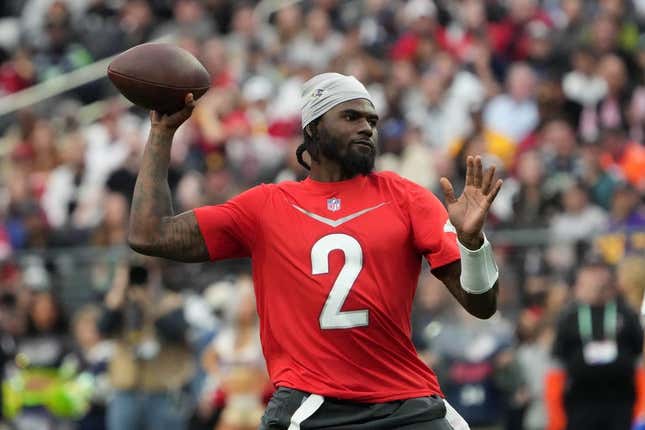 The Baltimore Ravens now have two quarterbacks under contract for 2023, neither one named Lamar Jackson
Tyler Huntley signed his one-year, restricted free agent tender worth $2.627 million on Monday. He joins Anthony Brown as one of two QBs the Ravens have in the fold
The Ravens and Jackson remain in a stalemate. The Ravens placed the franchise tag on Jackson, who has said he won't sign it and instead wants to be traded
The Ravens placed the non-exclusive franchise tag on Jackson on March 7, five days after he says he requested the trade. The sides failed to reach agreement on a new contract despite negotiations that have lasted more than a year
Jackson has until July 17 to sign the tender, or sign a long-term deal with the club, with the latter appearing unlikely now.
Until he signs the $32.41 million tender, Jackson is free to meet with other teams and agree to a long-term deal with one of them. The Ravens, by using the franchise tag, have refusal rights and can match any offer sheet Jackson receives. If the Ravens choose not to match a contract offer, they would command two first-round picks in exchange for Jackson
If Jackson doesn't find a suitor and if the Ravens refuse to trade him, Jackson will be forced to play on the tender or sit out the 2023 season
Huntley appeared in six games (four starts) for the Ravens in 2022, throwing for 658 yards and two touchdowns against three interceptions, earning is first Pro Bowl nod
He's 3-5 as a starter across three seasons in Baltimore.
--Field Level Media