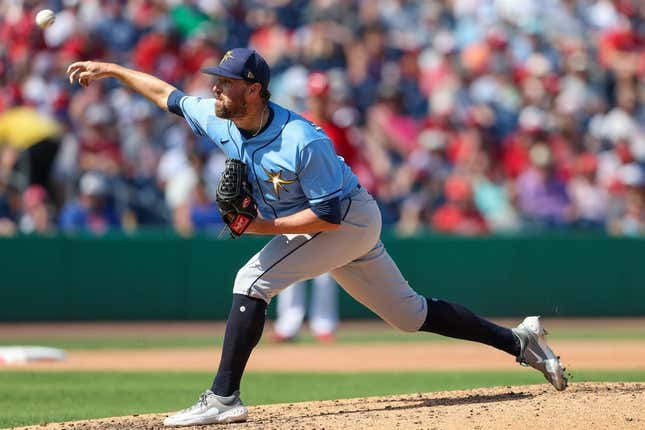 Veteran right-hander Heath Hembree was designated for assignment by the Tampa Bay Rays on Wednesday as the club recalled right-hander Zack Burdi from Triple-A Durham
Air Jordans are more American than McDonald's French fries | Deon Cole's Ultimate Sports Fantasy
Hembree, 34, signed with the Rays in January and made his lone appearance with the club Tuesday against the Houston Astros when he did not give up a hit in 1 1/3 innings
Hembree was with his eighth team in 11 major league seasons. He is 21-13 with a 4.37 ERA over 358 relief appearances, going back to 2013 with the San Francisco Giants. He spent six-plus seasons with the Boston Red Sox.
Burdi, 28, is a former first-round draft pick of the Chicago White Sox in 2016 that is hoping for a fresh start with the Rays. Burdi, who signed with the Rays in January, has not pitched in the major leagues since making seven combined appearances for the White Sox and Baltimore Orioles in 2021
In 15 major league appearances over his career, Burdi is 0-1 with a 7.79 ERA. He had a 6.75 ERA in six appearances at Triple-A Durham this season.
--Field Level Media