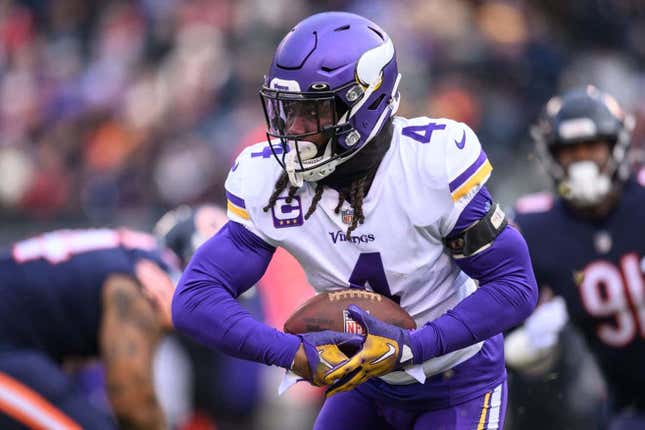 Free agent running back Dalvin Cook said he is in no rush to find his next employer.

Will Ezekiel Elliott or Dalvin Cook have a bigger impact? | Agree to Disagree
Released by the Minnesota Vikings last week, Cook detailed what he's looking for in his prospective new team on Tuesday while speaking on "The Rich Eisen Show."
"I want the value," Cook said. "I want somebody who values Dalvin Cook. I want somebody that wants me to be there and give me the ball. I just want to go into the right situation so I can go help somebody win.
"Like you said, the money is going to come. If you play good, they're going to pay you. I just want to go somewhere where it feels like it's home to me and help somebody win and just go be me. Just go turn it loose and look for a home. That's it."
Cook, who turns 28 in August, said his shoulder is "feeling great" after undergoing surgery in February.
A four-time Pro Bowl selection, Cook rushed for 5,993 yards and 47 touchdowns and added 221 receptions for 1,794 yards and five scores in 73 career games (72 starts) in Minnesota. He was selected by the Vikings in the second round of the 2017 NFL Draft.
"I got a lot of love for Minnesota. They brought a kid in that didn't know what to expect and they embraced me," Cook said.
"I'm looking forward to this next step in my life and it's going to be fun. Whoever gets Dalvin Cook, they know what they are getting. That's just plain and simple. You know what you are getting out of me, and I'm going to be a great team player, great teammate, great person in the locker room. I'm just ready to go run the rock and help somebody win games."
—Field Level Media