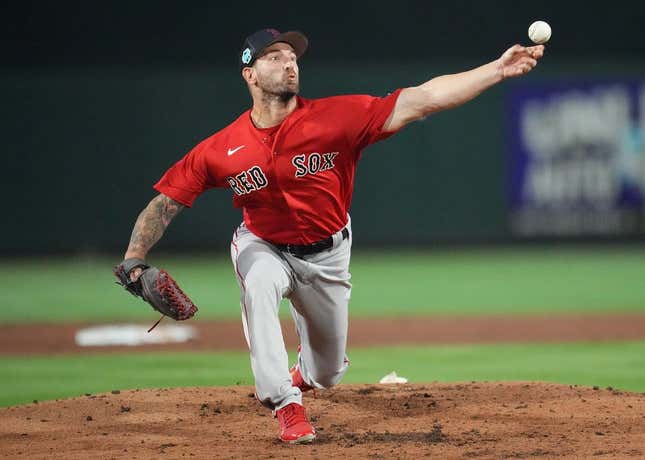 The Boston Red Sox added right-hander Justin Garza and left-hander Ryan Sherriff on to their bullpen Tuesday, with both pitchers promoted from Triple-A Worcester
Chris Paul should ride the bench next season | Keep it a Buck(et)
In corresponding moves, the Red Sox optioned left-hander Brennan Bernardino to Worcester and placed right-hander John Schreiber on the 15-day injured list with a right teres major strain
Garza, 29, was claimed off waivers from the Los Angeles Angels on April 28 and had a combined 3.95 ERA at both Triple-A Salt Lake and Worcester before he was recalled. His only major league experience came in 2021 when he was 2-1 with a 4.71 ERA in 21 relief outings for Cleveland.
Sherriff, 32, had his contract purchased after he went 2-1 with a 3.00 ERA in 15 relief outings at Worcester. He last appeared in the major leagues in 2021 with the Tampa Bay Rays and is 3-2 in 44 big league relief appearances, including a 3.65 ERA for both the St. Louis Cardinals (2017-18) and Rays (2020-21).
Bernardino, 31, was claimed off waivers from the Seattle Mariners on April 16 and went 1-0 with a 3.65 ERA in 11 relief outings for Boston.
Schreiber, 29, was 1-0 with a 2.12 ERA in 18 relief appearances for the Red Sox before he was injured in Monday's game against the Seattle Mariners. In 111 career relief appearances over the past five seasons with the Detroit Tigers (2019-20) and Red Sox 2021-23), Schreiber is 7-5 with a 3.25 ERA
--Field Level Media