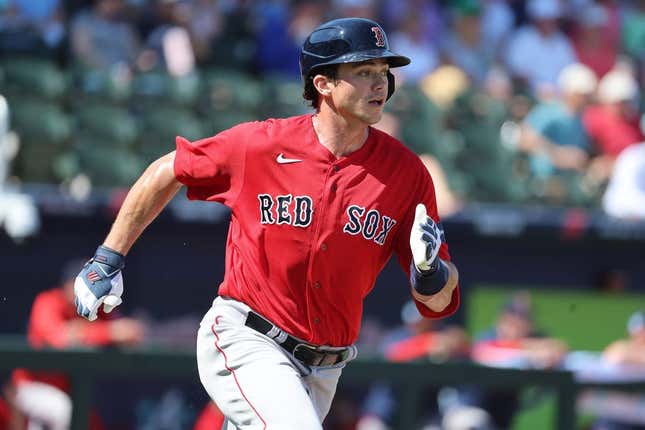 The Boston Red Sox optioned infielder Bobby Dalbec and catcher Jorge Alfaro to Triple-A Worcester on Monday.
Bass' ERA stinks, but not compared to who he is off the mound | Worst of the Week Countdown
Yu Chang beat out Dalbec for the final infield spot, and Connor Wong will serve as the primary backup to starting catcher Reese McGuire.
Dalbec, 27, hit .215 with 12 home runs and 39 RBIs in 2022, playing first base and third base. He hit .235 in 18 spring training games, with two home runs, two triples and four doubles.
Alfaro, 29, hit .246 with seven HRs and 40 RBIs last season with the San Diego Padres. He hit .478 with an OPS of 1.390 in nine spring training games with the Red Sox.
Chang, 27, didn't appear in a spring training game with the Red Sox. Boston didn't sign him until Feb. 16, giving him no time before playing in the World Baseball Classic, where he was named Most Valuable Player of Pool A playing for Taiwan. He rejoined the club on Thursday.
Chang hit .222 in 51 games last season with four teams, including 11 with the Red Sox. Chang can play all four infield positions.
Wong, 26, hasn't appeared in a spring training game since March 2 because of a hamstring injury. He hit .400 in three games. He batted .188 in 27 games with the Red Sox in 2022.
--Field Level Media