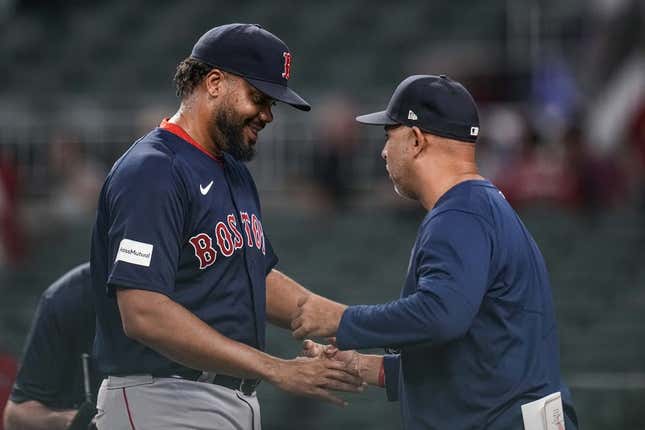 Boston Red Sox closer Kenley Jansen recorded his 400th career save on Wednesday night, becoming the seventh pitcher in major league history to accomplish the feat
Air Jordans are more American than McDonald's French fries | Deon Cole's Ultimate Sports Fantasy
Jansen worked around a one-out double to put the finishing touches on Boston's 5-2 victory over the host Atlanta Braves. He now has nine saves on the season, his first with the Red Sox
The only other pitchers to reach the 400-save plateau are Mariano Rivera (652 saves), Trevor Hoffman (601), Lee Smith (478), Francisco Rodriguez (437), John Franco (424) and Billy Wagner (422). Jansen currently has the most saves among active pitchers, but Philadelphia Phillies right-hander Craig Kimbrel is only three saves away from notching his 400th.
Jansen, 35, is 43-28 with a 2.43 ERA in 778 relief appearances across 14 major league seasons. He spent the first 12 years of his career with the Los Angeles Dodgers before signing with the Atlanta Braves ahead of the 2022 campaign.
In 780 2/3 innings, Jansen has racked up 1,124 strikeouts in his career.
--Field Level Media