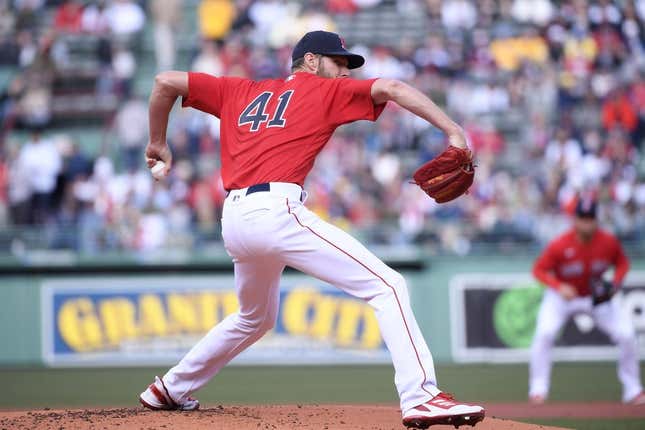 The Detroit Tigers had to wait until their seventh game of the season, but they'll finally play their home opener on Thursday
Bass' ERA stinks, but not compared to who he is off the mound | Worst of the Week Countdown
The Tigers will host Boston for a three-game set after winning two of three from the defending champion Houston Astros. Detroit was swept in a three-game weekend series at Tampa Bay on opening weekend
Even though the Tigers dropped the finale of the series in Houston 8-2, manager A.J. Hinch was pleased
"Especially the bounce back after a really tough first series, we came in and played well," he said. "You want to get greedy at the end and get out of here with all wins, but we will take the positive, that we stood up for ourselves after a really tough weekend in Tampa."
Tigers pitchers gave up three home runs Wednesday. Riley Greene was the only Tigers batter with a multi-hit game. He'll enter the home opener with a .348 average
Several Detroit players will make their home debut, including Matt Vierling, who was acquired in an offseason deal with Philadelphia. He had seven hits in the Astros series.
"I'm excited to have our guys in front of our fans," Hinch said. "It's always a big day in Detroit. It's very historical. The weather's going to be pretty decent, especially for this time of year. Coming off a series win, we're pretty anxious to get home."
Both starting pitchers will be seeking to bounce back from poor season debuts.
Detroit's Spencer Turnbull will be making his first home start since undergoing Tommy John surgery in 2021. Turnbull was charged with seven runs on eight hits in 2 1/3 innings at Tampa Bay on Saturday.
The 30-year-old right-hander, who tossed a no-hitter against Seattle on May 18, 2021, will pitch at Detroit's Comerica Park for the first time since May 29 that same year. He recorded his last win that day when he held the New York Yankees to one run in 5 2/3 innings.
He's 1-0 with a 2.25 ERA in two career starts against the Red Sox
Boston left-hander Chris Sale gave up seven runs on seven hits, including three homers, to Baltimore in three innings Saturday. Sale was bailed out by the Red Sox offense, which rallied for a 9-8 victory
He's 10-8 with a 2.96 ERA in 33 career appearances, 23 starts, against the Tigers
Like the Tigers, the Red Sox enter the game with a 2-4 mark. They were swept in a three-game home series by Pittsburgh, scoring just one run in each of the last two games
Boston committed two errors in the series finale and has allowed 14 stolen bases without a caught stealing this season.
"We didn't play good baseball," manager Alex Cora said. "Obviously in the running game, we've got to do a better job. We showed some flashes of good stuff but overall, like today, that wasn't good.
"When you are not scoring runs, like the last two days, you've got to be on point. Even when you're scoring runs, you've got to play better defense and I think we just made bad decisions."
--Field Level Media