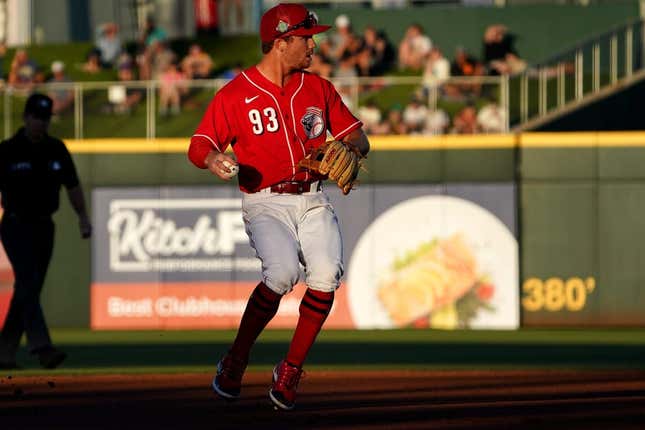 Infielder Matt McLain is set to make his major league debut with the Cincinnati Reds in the opener of their three-game series at Colorado on Monday
Chris Paul should ride the bench next season | Keep it a Buck(et)
A middle infielder with multiple games at shortstop and second base, McLain destroyed Triple-A pitching in Louisville to start the season. He was ranked as the Reds No. 5 prospect by MLB.com
He was hitting .348 with 12 home runs in 138 at-bats before the promotion. His on-base percentage was .474 and he's tops in the International League in OPS (1.184), RBIs (40) and total bases (98). He also has 10 stolen bases.
To make room on the roster, first baseman Joey Votto was transferred to the 60-day injured list and outfielder Jason Friedl (left oblique strain) landed on the 10-day injured list.
McLain, 23, had 17 home runs and 27 stolen bases at Double-A Chattanooga in 2022.
Primarily a shortstop at UCLA, McLain was the 17th pick in the 2021 draft.
--Field Level Media