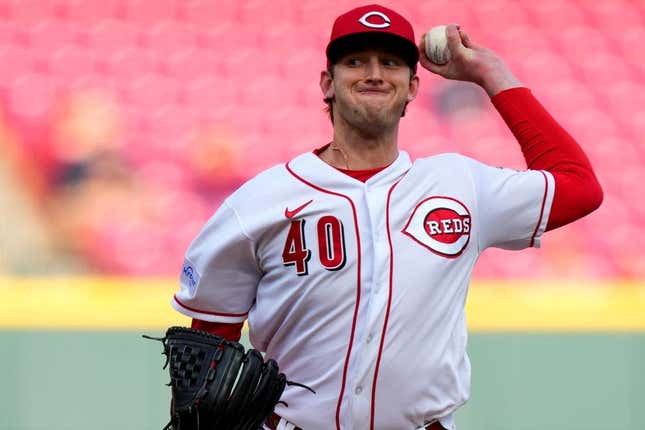 Cincinnati Reds left-hander Nick Lodolo has been scratched from his start on Saturday due to soreness in his left calf, according to multiple media outlets
Lodolo, 25, who is in his second season with the Reds, had his start pushed back from Thursday to Saturday, but now he is returning to Cincinnati from Miami to have his leg evaluated, according to Bally Sports Cincinnati
Cincinnati has not named its starting pitcher for Saturday, but right-hander Levi Stoudt was scratched from his start for the host Triple-A Louisville Bats on Friday, and WXIX-TV in Cincinnati and other outlets reported that Stoudt was trying to get to Miami in time to make the start.
In seven starts this season, Lodolo is 2-1 with a 6.29 ERA, a mark inflated when he allowed eight runs in 4 2/3 innings to the Tampa Bay Rays in an April 18 loss.
Stoudt (0-1) made his major league debut April 19, giving up seven runs and nine hits in four innings in an 8-0 loss to the Rays. He was among the players acquired from the Mariners for ace right-hander Luis Castillo at last season's trade deadline.
--Field Level Media