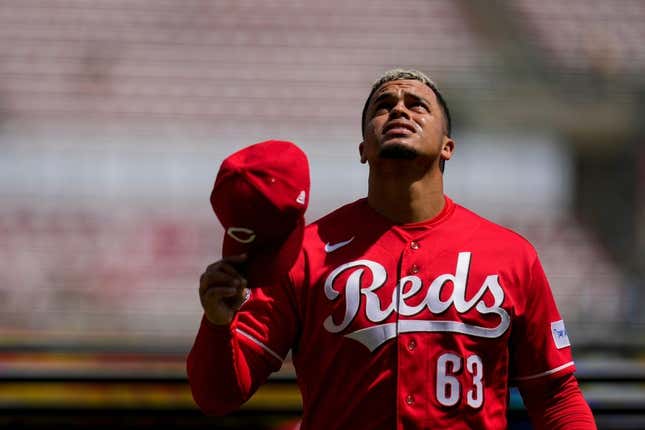 The Cincinnati Reds placed Fernando Cruz on the 15-day injured list with a right shoulder strain Sunday and activated fellow right-hander Graham Ashcraft from bereavement leave
Cruz, 33, is 1-0 with a 6.59 ERA in 10 relief appearances this season.
He owns a 1-1 record with a 3.81 ERA in 24 career appearances (two starts) with the Reds
Ashcraft, 25, pitched six strong innings with a heavy heart on Wednesday, two days after the passing of his grandmother.
"She was such a great lady. She never missed a game," a tearful Ashcraft said after Cincinnati's 5-3 win over the Texas Rangers. "Even when I wasn't pitching, she was keeping stats of all the other guys playing. Just to know I made her happy today ... "
Ashcraft is 2-0 with a 2.10 ERA in five starts this season. He is scheduled to take the mound Tuesday at San Diego.
He is 7-6 with a 4.27 ERA in 24 career appearances (all starts) with the Reds
--Field Level Media