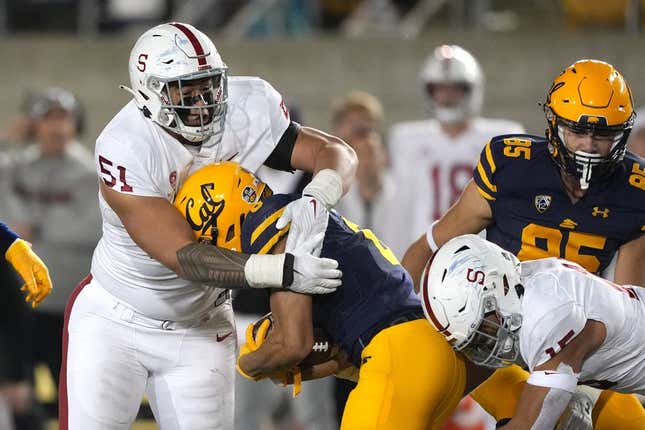 Leaders in the Atlantic Coast Conference have scheduled a pair of meetings "in the next 24 hours" to discuss potentially adding Cal and Stanford to the conference, ESPN reported Monday.
How running an NFL team is like running a restaurant | Chef Emeril Lagasse
The two Northern California schools were left behind in the decimated Pac-12 in recent weeks, with a total of four teams bolting for the Big 12 and two more for the Big 10. That leaves the Pac-12 with just four teams — Cal, Stanford, Washington State and Oregon State — in the fold in the future.
ESPN said one meeting will involve ACC athletic directors, with league presidents and chancellors on the other call.
But it's far from a done deal. ESPN said the four remaining schools are the subject of "myriad options being discussed."
Per Yahoo Sports, the ACC presidents and chancellors were scheduled to meet last Friday to discuss adding five to seven schools from the Pac-12. The option was off the table with Arizona, Arizona State and Utah following Colorado to the Big 12, and Washington and Oregon going to the Big Ten.
Southern California and UCLA announced in June 2022 that they would become Big Ten members beginning with the 2024-25 academic year.
—Field Level Media