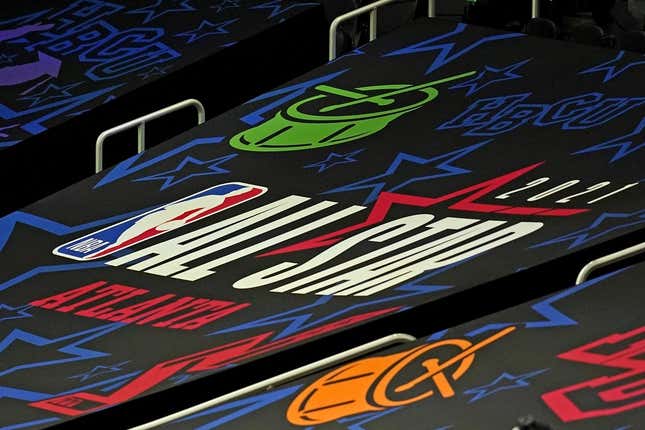 A possible change to the NBA All-Star Game could bring back a familiar format -- East vs. West.
Does Jimmy Butler have the best NBA Finals origin story? | Agree to Disagree
With an eye toward increased competitiveness in the exhibition game, the NBA and the players' union are considering that change and possibly others in the next collective bargaining agreement, The Athletic reported on Friday.
The league's Board of Governors and general managers have talked of scrapping the current format, which has two players drafting teams of All-Stars for the game, regardless of the players' conference. Changes are possible for the 2023-24 season, per the Athletic.
The game featured All-Stars from the Eastern and Western conferences until 2018. A format tweak in 2020, known as the Elam ending, had the fourth quarter played without a game clock, but with a set target score. The first team to reach that point total was the winner.
This year's All-Star Game was the first in which the captains chose sides just before tipoff. In previous incarnations under the captain-selecting format, the teams were determined well in advance of game day.
--Field Level Media