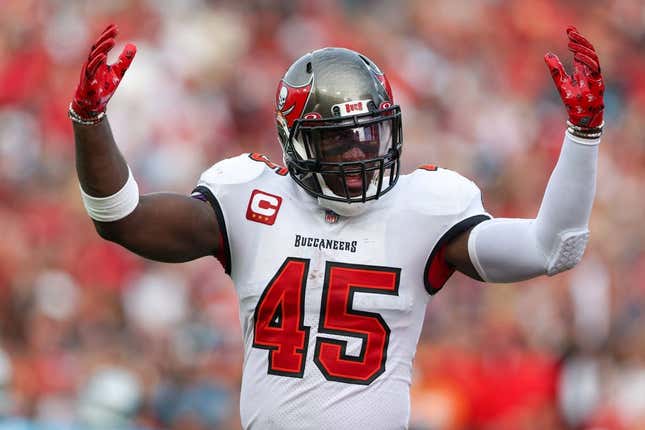 Tampa Bay Buccaneers Pro Bowl linebacker Devin White requested a trade, ESPN reported Tuesday
Does Jimmy Butler have the best NBA Finals origin story? | Agree to Disagree
Per the report, the team does not want to trade White. Without a new deal, the 2023 season is the final year of White's rookie contract and he's frustrated not having the security of a new pact in place.
Unless the sides amend the current contract, White would play the 2023 season on his $11.71 million fifth-year option.
White, 25, has started every game he's played in for the Bucs, who selected him No. 5 overall in the 2019 draft.
White has 20.5 sacks and 483 tackles -- 35 for loss -- in 62 career starts. White has led -- or tied -- for the team lead in tackles each of the past three seasons. He also has six forced fumbles and nine fumble recoveries for his career.
He has played in every game the past two seasons, making the Pro Bowl in 2021. He missed one game in 2020.
--Field Level Media