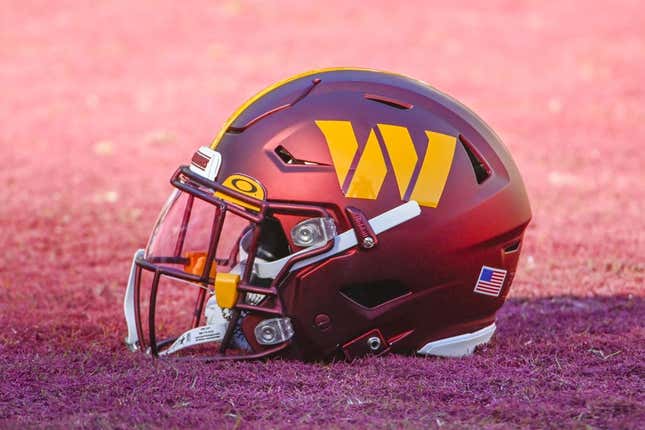 The group led by Josh Harris has reached an agreement in principle to purchase the Washington Commanders for a U.S. sports franchise record $6 billion, Sportico reported on Thursday
Per Sportico, Commanders owner Dan Snyder and the Harris group -- which includes billionaire Mitchell Rales and NBA legend Earvin "Magic" Johnson -- are hoping to complete the contract in the coming days. Harris is the principal owner of the Philadelphia 76ers and New Jersey Devils
ESPN reported last month that Snyder received a pair of $6 billion offers, with the other coming from Canadian billionaire Steve Apostolopoulos. Amazon founder Jeff Bezos, who was rumored to be in the mix, did not submit an offer, multiple media outlets reported.
The price tag of $6 billion smashes the previous record sale for a U.S. sports franchise, set last August after Walmart heir Rob Walton purchased the Denver Broncos for $4.65 billion.
In August, Forbes valued the Commanders at $5.6 billion, sixth among the NFL's 32 teams. Snyder also owns FedEx Field and the 264-acre property that surrounds it, plus the 150-acre team headquarters in Ashburn, Va
Houston Rockets owner Tilman Fertitta was also in the mix to purchase the club Snyder has owned since 1999.
"I'll be flat-out honest," Fertitta told CNBC on Thursday. "I made a bid on the Washington Commanders for $5.6 billion. That's the value that Forbes had them at, and at some point you've got to draw a line in the sand on everything and that's where we are. If they can get somebody to pay them more than that, good luck to them. ... I don't think $6 billion is the right number.
Harris and Rales have net worths of $5.8 and $5.5 billion, respectively, according to Forbes.
--Field Level Media