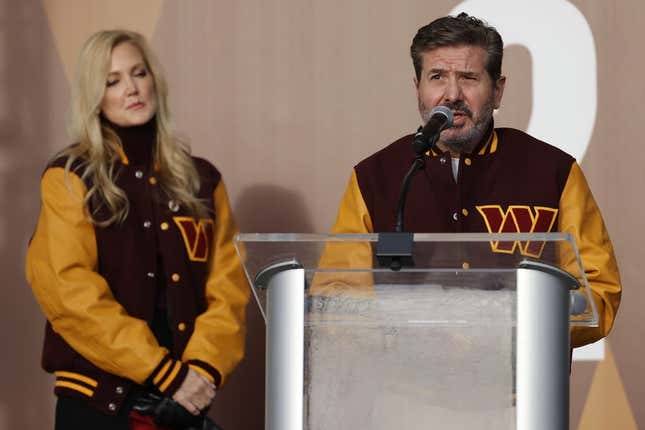 Before Dan Snyder will sign off on a deal to sell the Washington Commanders, he wants assurances that a full investigative report into his activities will not be made public, ESPN reported Friday
Are the Oakland A's a failed state? | Agree to Disagree
Attorney Mary Jo White's upcoming report following an investigation into allegations of sexual misconduct and financial improprieties remains a sticking point between Snyder and the NFL, per the report.
ESPN said a Commanders spokesperson called the network's story "completely false and a blatant fabrication by someone with no actual knowledge of this matter." An NFL spokesman declined to answer questions
A group led by Josh Harris has submitted a $6 billion bid to purchase the team from the embattled Snyder. Harris is a hedge fund manager who is majority owner of the NBA's Philadelphia 76ers and co-owner of the NHL's New Jersey Devils.
Sources told ESPN that it was doubtful that Snyder would be able to stall the sale because of the report.
"His odds of burying the report are the same as his odds of trading for Patrick Mahomes," a source close to Snyder told ESPN. "He can try to not sell the team, but that isn't a real option."
Commissioner Roger Goodell has said in public that he expects the contents of the White report to be made public.
This is the second recent major investigation into Snyder. Only limited portions of the investigative report overseen by attorney Beth Wilkerson were released in July 2021, at which time Snyder was fined $10 million and forced to cede day-to-day control of the team to his wife, Tanya.
White is investigating allegations of sexual misconduct against Snyder that date back as far as 2009. Federal prosecutors reportedly are looking into allegations of financial improprieties as well.
--Field Level Media