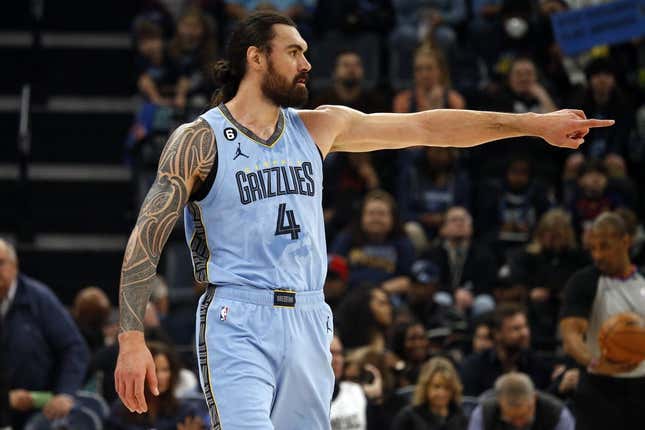 The Memphis Grizzlies don't expect injured center Steven Adams to return for the playoffs, ESPN reported Saturday
Does Jimmy Butler have the best NBA Finals origin story? | Agree to Disagree
Adams has not played since spraining the posterior cruciate ligament in his right knee while diving for a loose ball in the closing seconds of a Jan. 22 loss to the Phoenix Suns.
The original injury prognosis for the 29-year-old veteran was three to five weeks. The Grizzlies ruled him out for the remainder of the regular season after he received a stem-cell injection on March 8
Adams started 42 games this season, averaging 8.6 points, 11.5 rebounds, 2.3 assists and 1.1 blocked shots.
He agreed to a two-year, $25.2 million contract extension prior to the season.
Meanwhile, multiple reports Saturday said the Grizzlies were signing forward Kenneth Lofton Jr. to a four-year deal. He was named the NBA G League Rookie of the Year this season while averaging 20.2 points and 10.5 rebounds in 17 games with the Memphis Hustle
The 20-year-old also appeared in 23 games with the Grizzlies, averaging 3.4 points and 1.6 rebounds over 5.9 minutes per game
The Grizzlies (51-30) have clinched the No. 2 seed in the Western Conference heading into Sunday's regular-season finale at Oklahoma City
--Field Level Media